Banners homepage
Banner dimensions
Banners homepage
Banner dimensions
There are several theme-Conversion variations that Theme Conversion can offer:
vertical navigation / horizontal navigation
sidebar on / off
thus also the banners (to be able to manage them perfect) may have a different dimension.
Check the sizes in this table:
Normal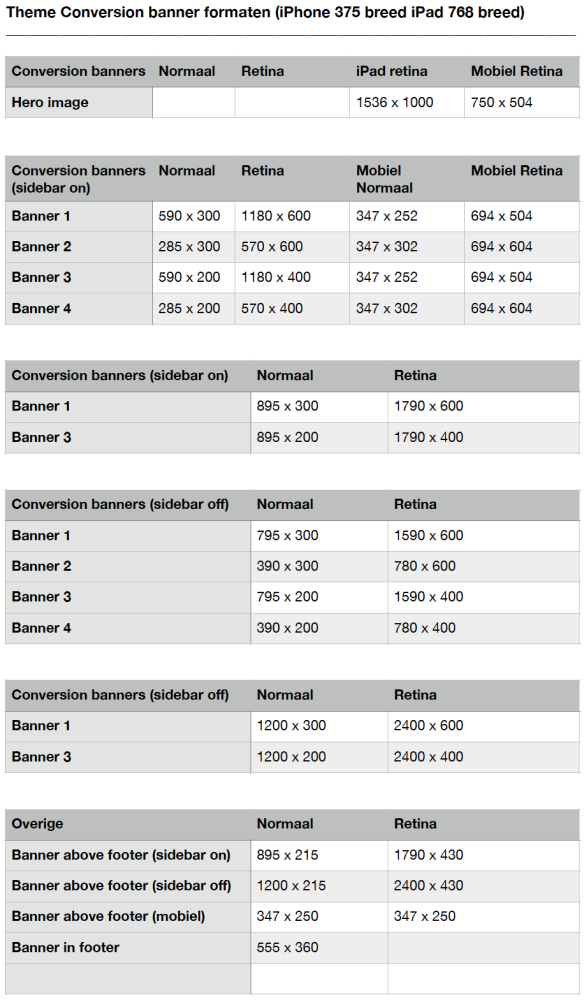 Retina in pixels (what is retina?) A new technique is Retina. You double the amount of pixels and the image is shown the same size. Better quality though! Worse for you loading time.lll
Comments
What are you're experiences?