Banners homepage
Banners homepage

Banners homepage
Banners homepage
theme-Conversion Theme Conversion features a very versatile banner module. What can you do with these banners?
Upload an image
Upload an image for mobile phones (optional)
Change titles
Change text
Change title and text colours
Change text position (left, centre, right)
Change text alignment (left, centre, right)
Enable/disable button
Change button label
Change link
Banner sequence
Option 1: all banners active (1, 2, 3, 4)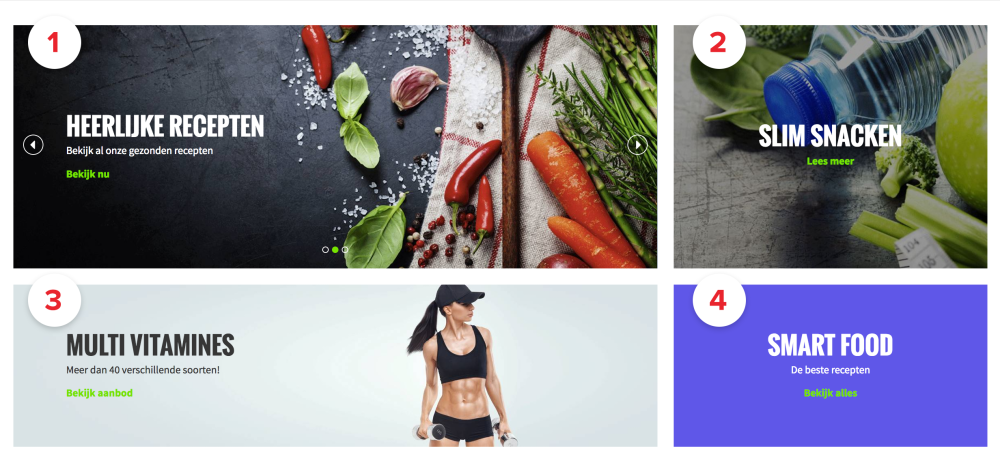 This option enables all banners.
Option 2: Three banners active (1, 3, 4)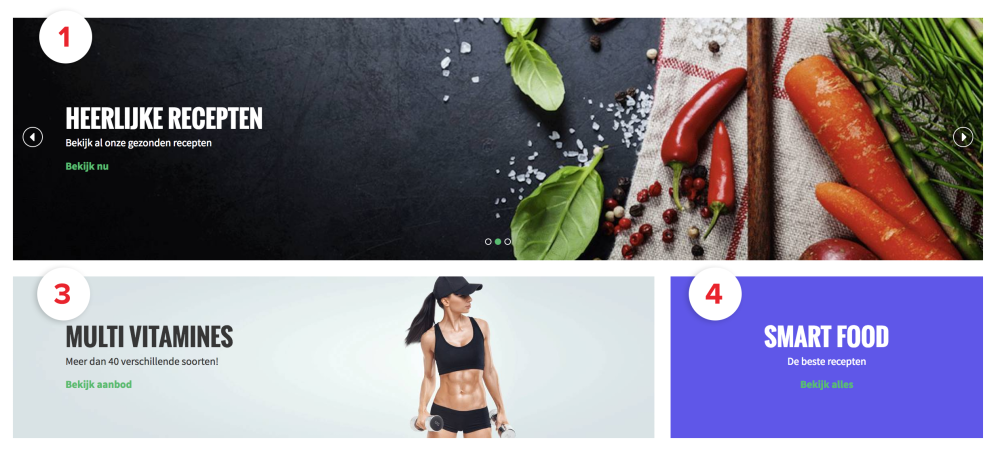 This is very simple in Theme Conversion: you simply disable one banner and the others automatically adapt. So if you leave out the second banner, the first banner (or slider) extends to the full width.
This is a really useful feature.
Option 3: Single banner (or slider)
If you leave out banners 2, 3 and 4, a single good-looking banner remains. This is banner 1 (which can also be used as a slider).
Option 4: Two wide banners (the top banner is a slider)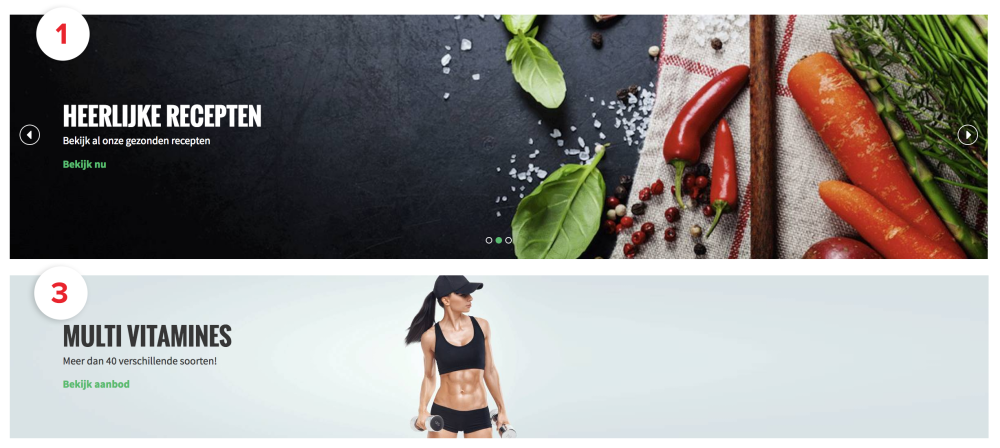 In this option, you enable banners 1 and 3. Voilà, so what have you got? Two good-looking banners, one below the other.
Option 5: Bottom two banners: 3 and 4.

Are you tired of your top two banners (banner 1 and 2)? Just disable them and the bottom two banners will appear as 1 and 2.
Comments
What are you're experiences?