Collectionpage
Collectionpage

Collectionpage
Collectionpage
The well-known collection page.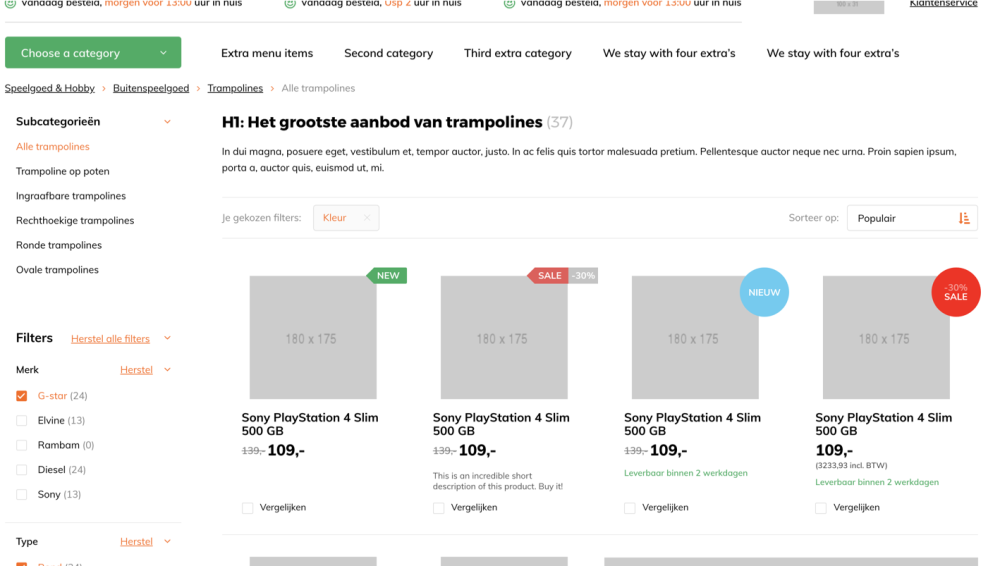 —
1. Highlight an article! (new)
Great new feature. Highlight one product per category. Set the sorting to manual and place the article on the 7th position. We'll get the second image of the article and show it as a nice banner design.
Dimensions of the image: 500 × 375 (something like that)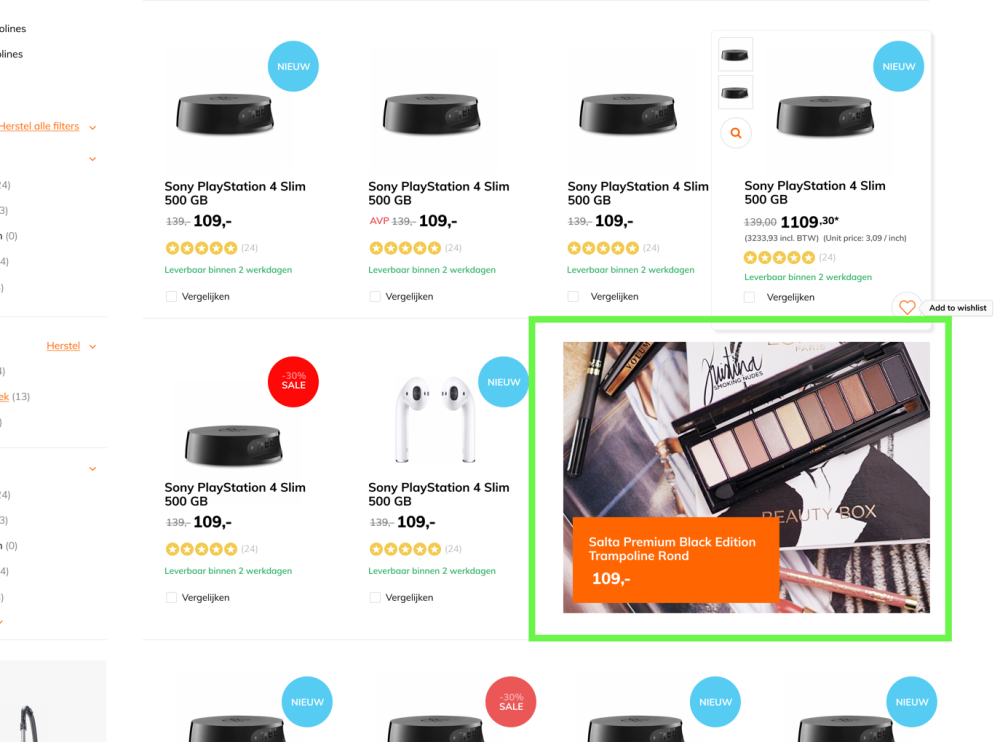 • First thing to do:
- go to 'products' – 'categories'
- Set sorting to manual: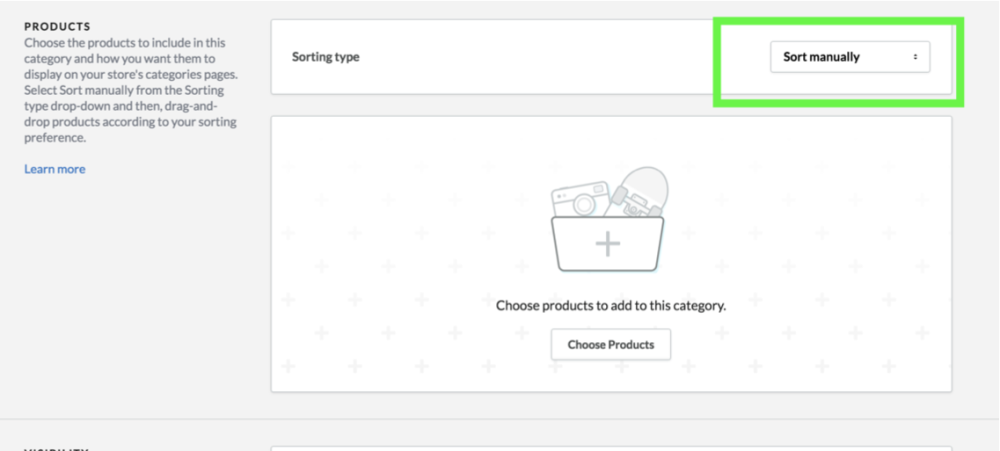 —
Now let's say you want 'product 3' to show as an 'add' on this collectionpage. Then you need to sort 'Product 3' as the 7th product in this category:
—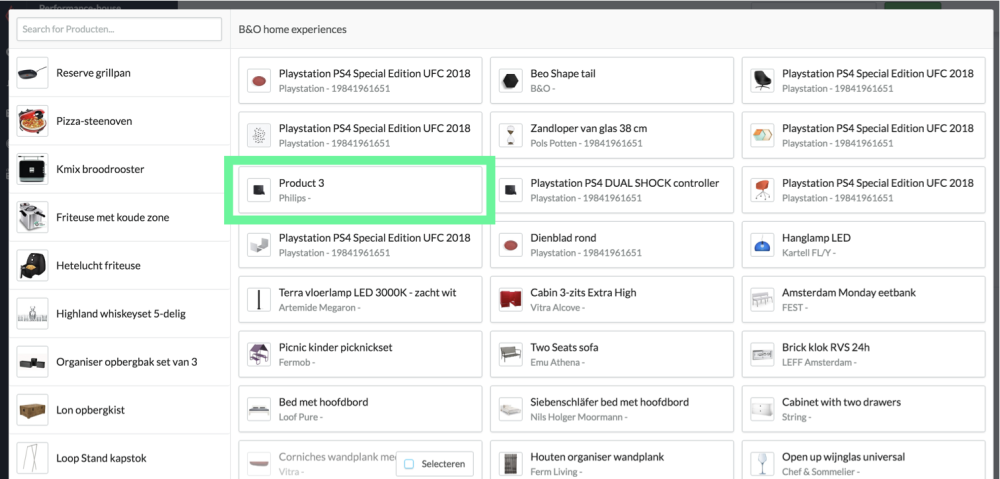 Now mention: we show the 2nd image of this product. So make sure you have your second image ready. Dimensions: 500 × 375 pixels.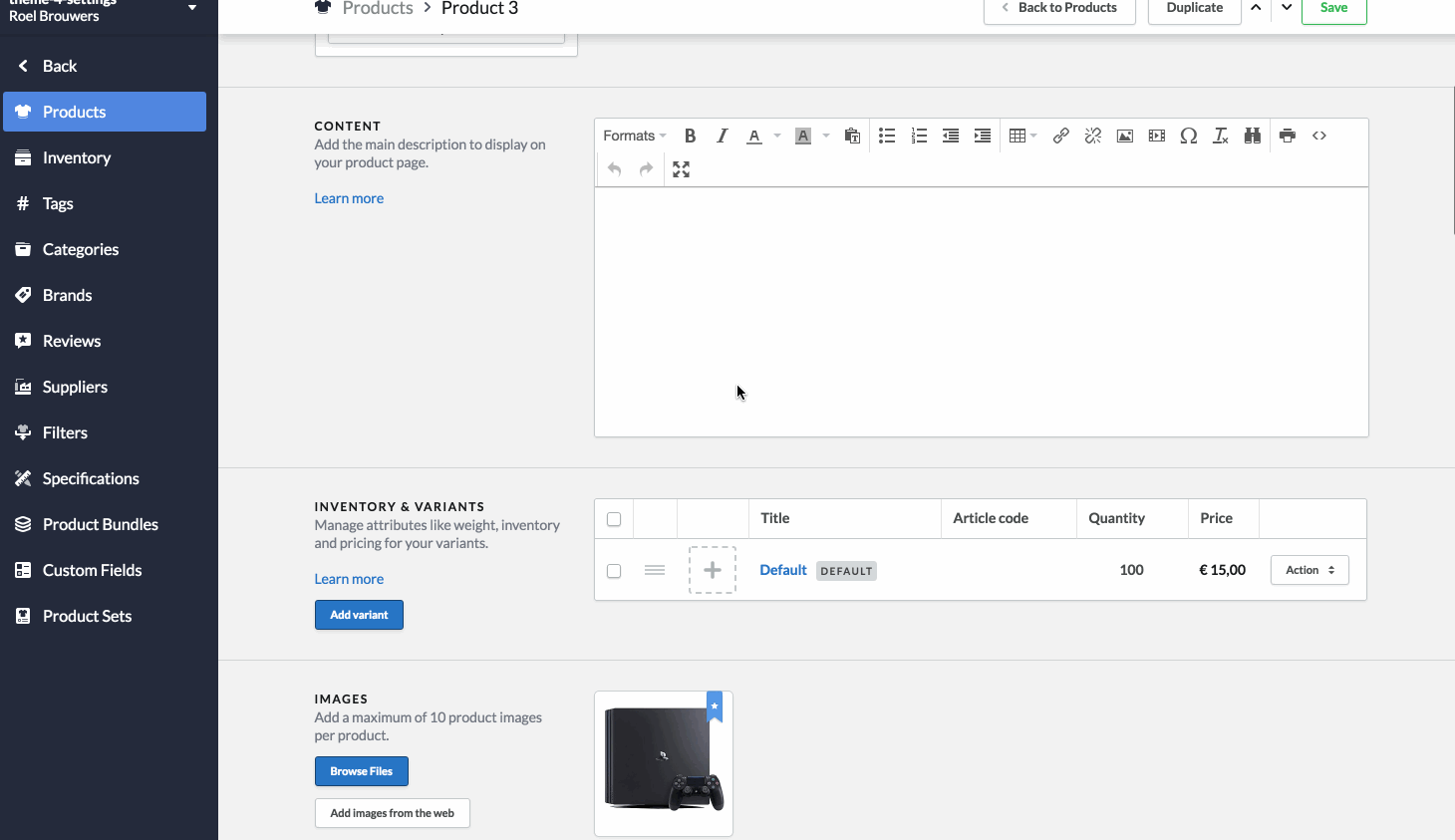 More than 1 page of products?
We show each page the seventh article in this view. If you want to manage this yourself, choose (as above) 'sort manually'. Otherwise we just take the order that is standard.
Here a handy help tool, keep in mind that you have put the 'number of products per page' on * 23 *. Sort them like this: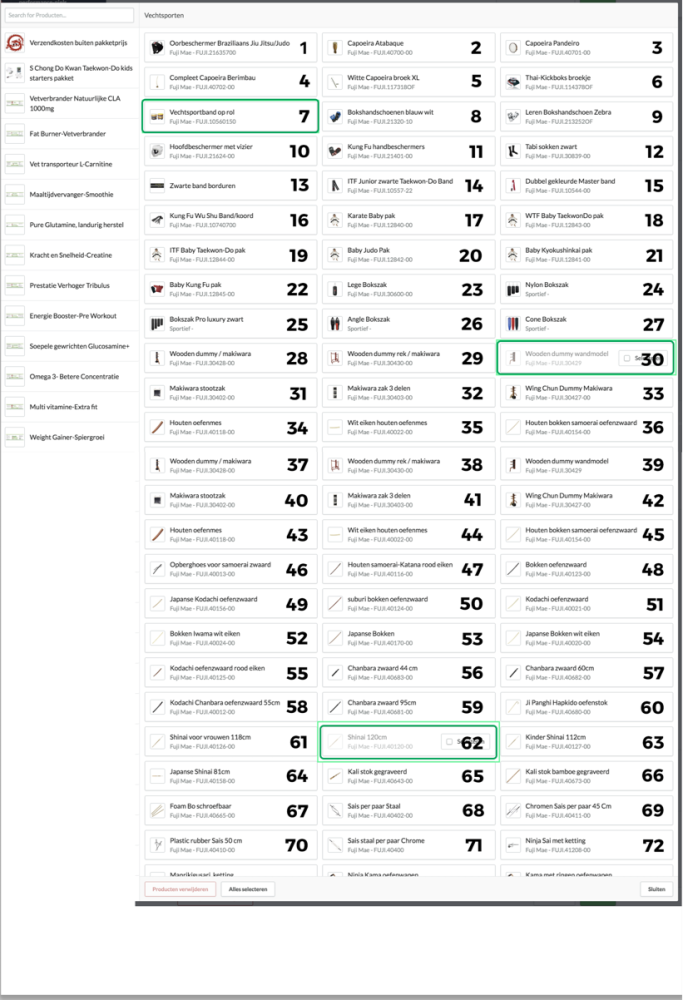 2. Show grid/list
Easy: show grid/list icon on collectionpage.
3. Which listmode do you prefer?
We have two sorts of listviews in Theme performance: One product per row, or two products per row! Beautiful.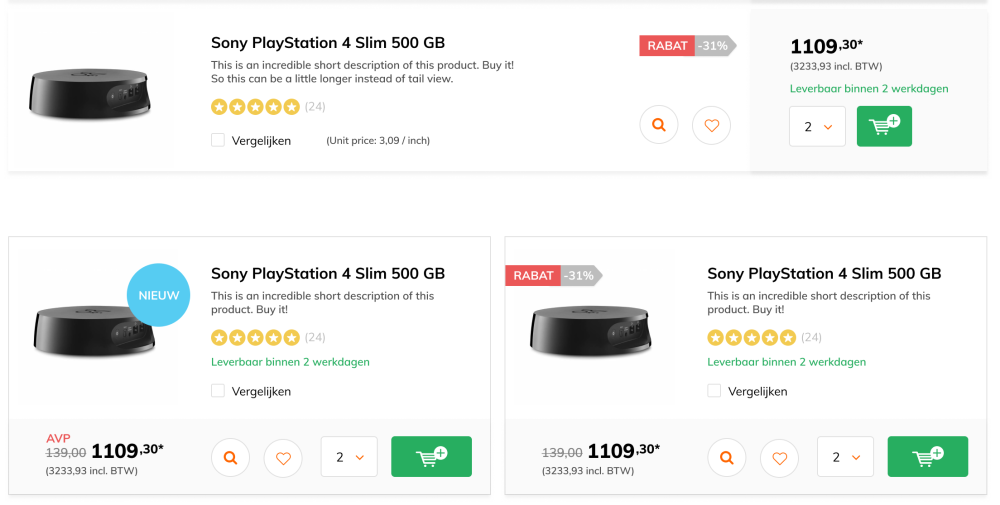 —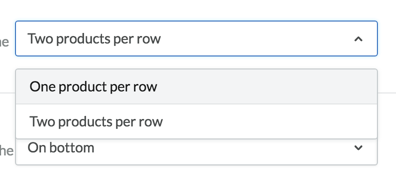 4. Category content
Where do you want your category content? On top or at the bottom of the collection page? Choose here. Dont' show category content: select 'don't show'.

5. Show category image
Activate this and it will show your category image on the collection page. Upload your category image at 'products' – 'category' – 'upload image'.
6. Show read more
If you prefer large blocks of text (for ranking) enable this one and it shows a nice 'read more' button.
7. Show brands filter
This automatically shows all your available brands in the filter list.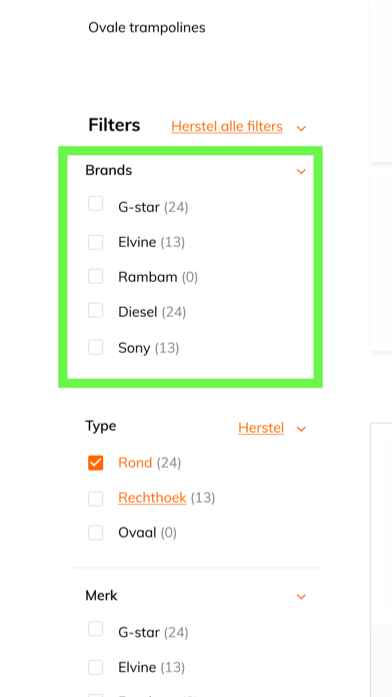 8. Show price filter
Activate this one if you want a price filter on your collection page.
9. Show banner in sidebar.
An extra banner to bring something to the attention. Use the dimensions: * 255 x X pixels *. You can determine the height yourself.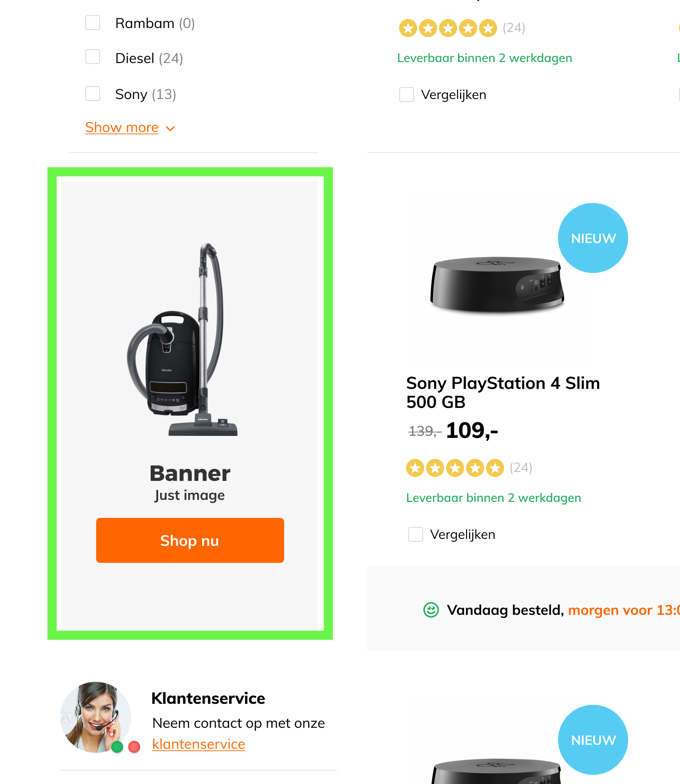 Banner 
URL
Choose the URL to which the banner should link.
—
10. Show Customer support section in sidebar
This is the block from the homepage. Show it on collectionview!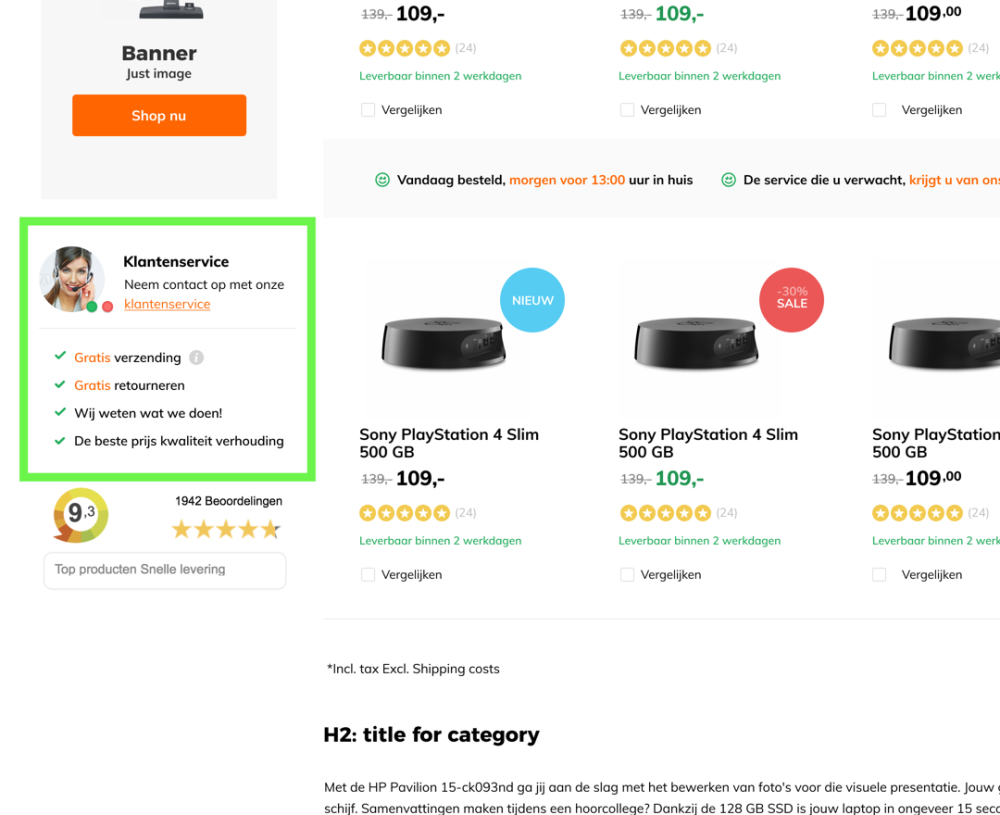 11. Show reviews in sidebar collectionpage
Easy. Show your reviews in the sidebar? Yes or no :)
12. Filter in stock!
New function we have come up with: Let your visitors easily see what is in stock and what not :) Does not require further explanation, we think. Very cool!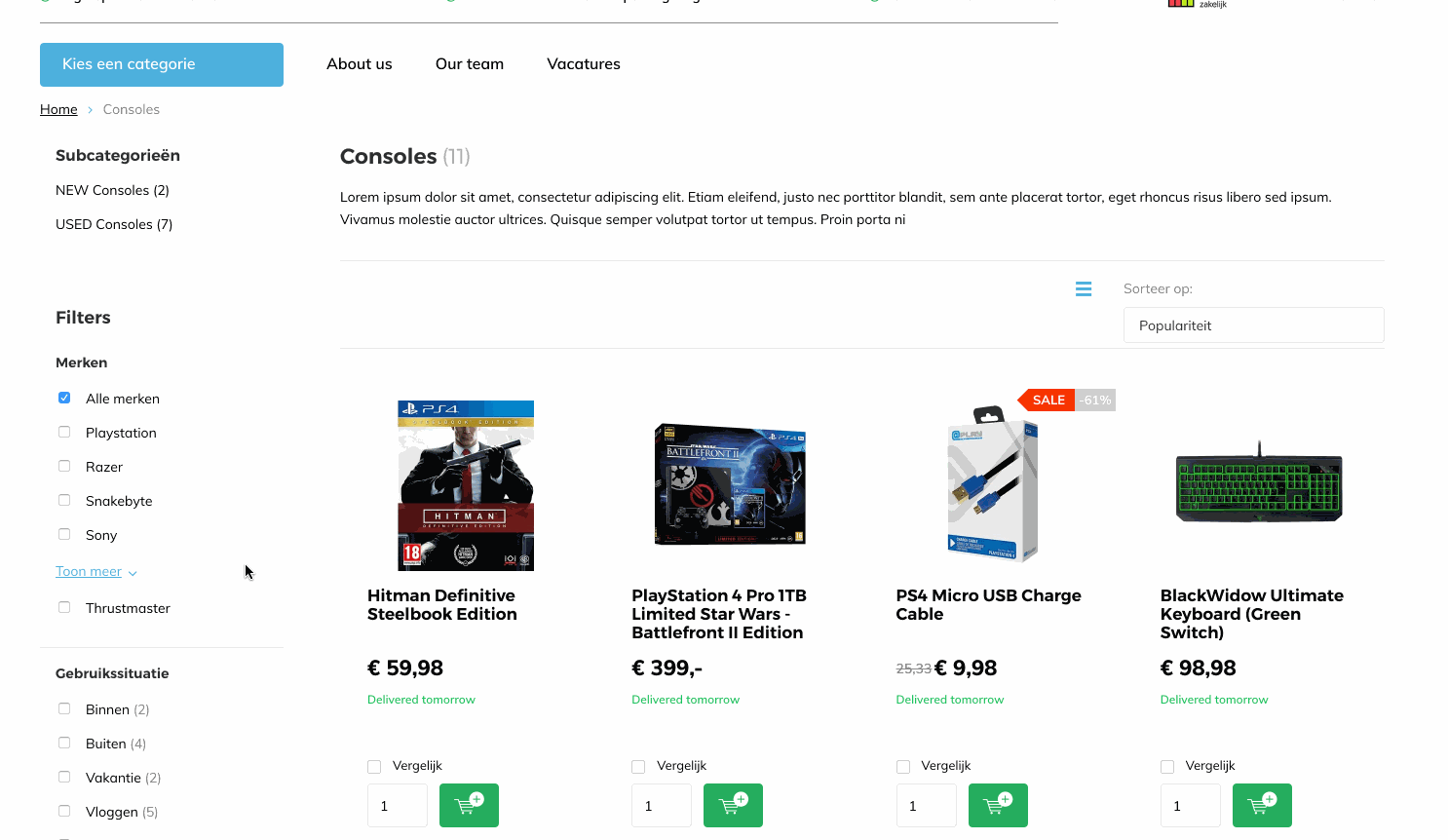 Comments
What are you're experiences?