Collectionpage
Collectionpage

Collectionpage
Collectionpage
The well-known collection page.
What is the collectionpage?
This page shows the collections of the categories.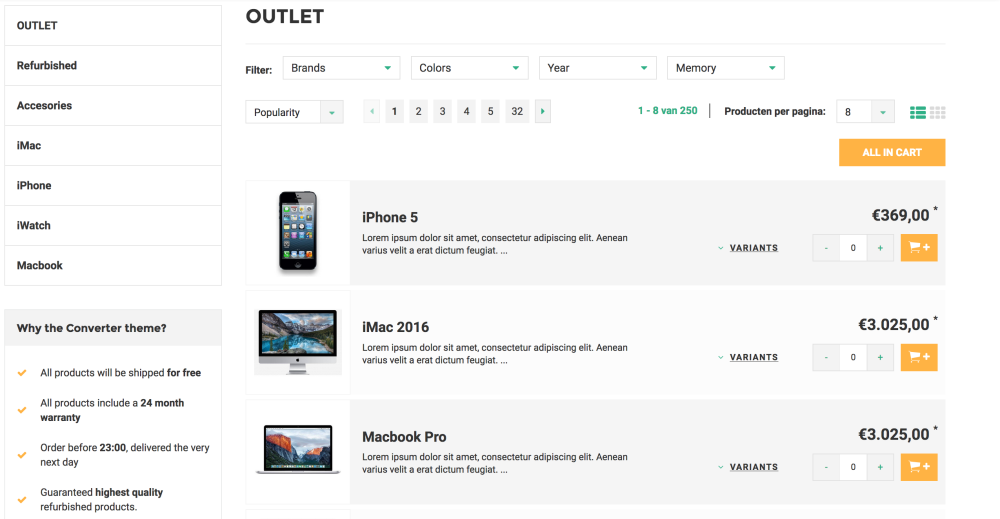 Options (one by one)
Show grid/list

theme-Conversion has a unique function that's called "all in cart". It gives visitors the possibility to order many products, including variants, into the basket, with one click.
The list order (as shown above) also shows all variations of a product, and this can also be ordered directly! So Turn this feature on if you want to give customers the choice to choose between list and normal view.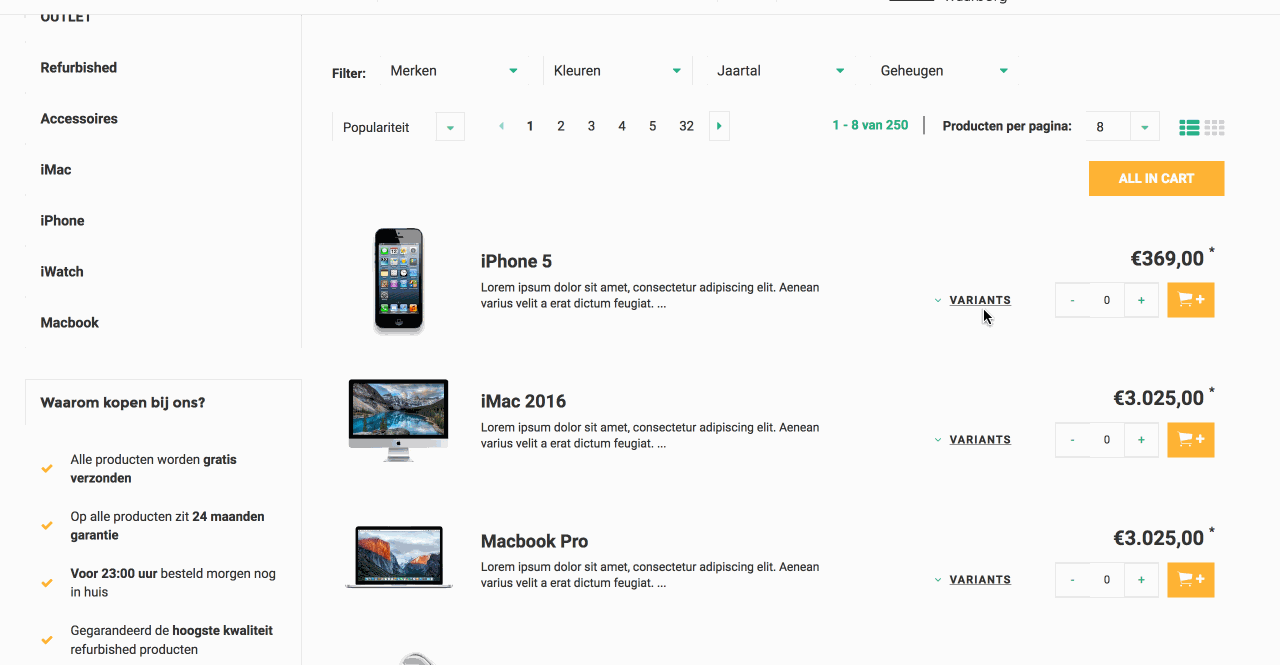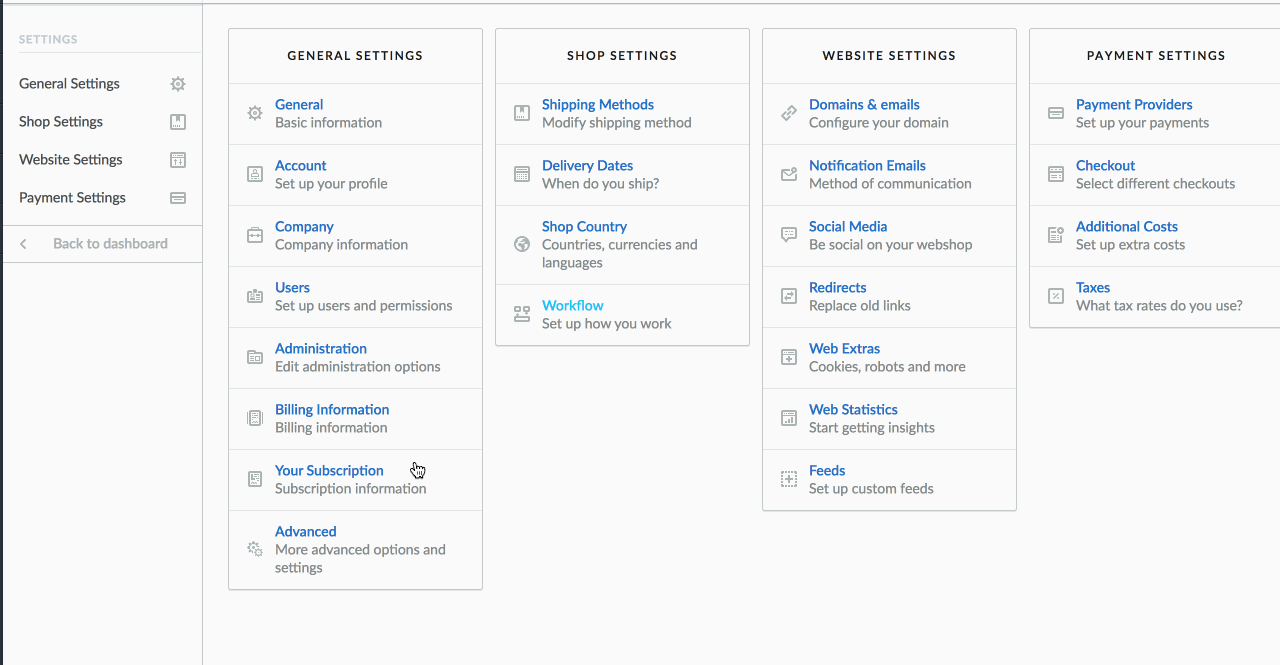 One button to add all

Put this button on or off, if you want to let your customers use it, put it 'on'.
The 'button to place all at once in the shopping cart is now or put off.
Category information above or below?
Do you have information / images and text in your classes and you want to display this? Which can! Want this situated below or above the products. Choose.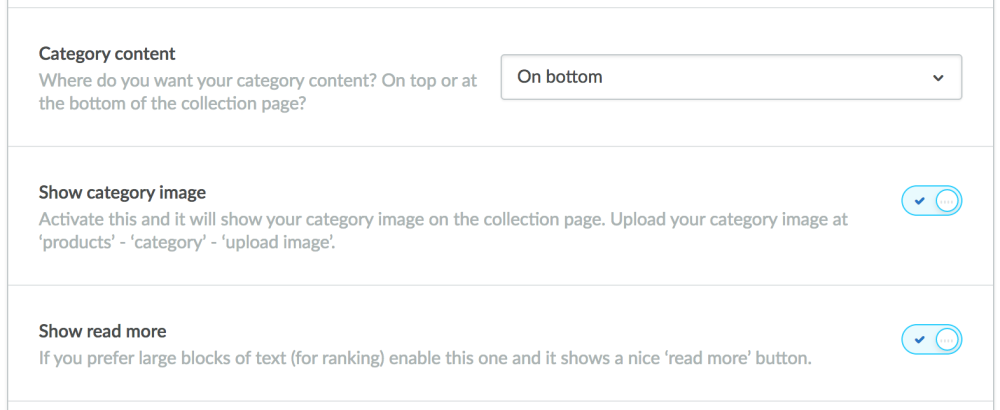 Show image & 'read more'
This shows the image of your category, and a 'read more' option. Finch if you have large pieces of text. That saves space.
Filter horizontal of vertical

Want to show the filters in the left sidebar? Whether you want to show them horizontally above the products? Make a choice here.
Show 'brand' filter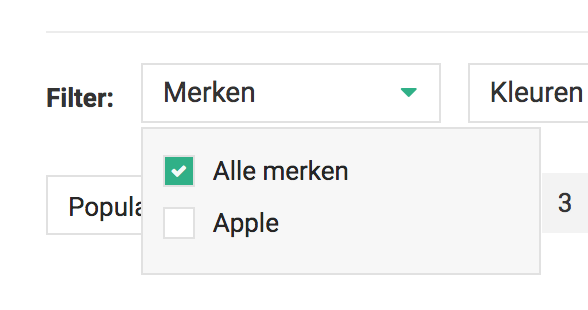 the brand filter is automatically created by Lightspeed. Would you show it to your visitors or not? Check 'on' or 'off'.
Comments
What are you're experiences?