Collectionpage
Filters horizontal or vertical
Collectionpage
Filters horizontal or vertical
Filter horizontal or vertical

Want to show the filters in the left sidebar? Whether you want to show them horizontally above the products? Make a choice here.
Show 'brand' filter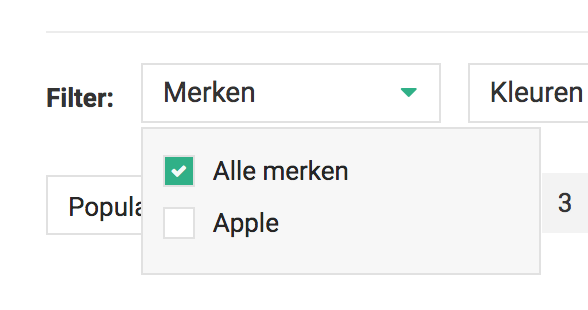 the brand filter is automatically created by Lightspeed. Would you show it to your visitors or not? Check 'on' or 'off'Toon grid/list optie
Comments
What are you're experiences?