Main header
Header
Welcome to the header section. This has many options, but that makes it extra good!
1. Header color (upper part) + text color
Choose the color of the top header bar. (this is the upper part of the header, the middle part where the logo is always white)

See here what colors we mean exactly.

2. Header text links
Determine here the color of the header text on the left.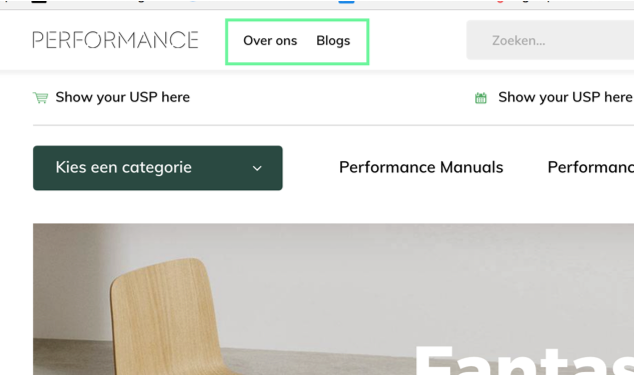 13. Filtre en stock!
Nouvelle fonction que nous avons mis au point: Laissez vos visiteurs facilement voir ce qui est en stock et ce qui ne pas :) Ne nécessite pas d'explications supplémentaires, nous pensons. Très cool!

3. Search bar text color
You can also adjust the text in the viewfinder, so decide for yourself how striking you want to make the text.


4. Background color bar
Determine the background color of the search bar
5. Header color from the edge of the search bar
Determine the color of the edge of the search bar
6. Header search bar icon color
Yes, even this is possible, you can also determine the color of the icon next to the text.

7. Header search bar background color icon
If the icon no longer stands out after changing the color, you can adjust the color of the square here.

8. Header line color (under 
USP

s)

We prefer to keep it light gray, but if you want to change it in a different color then this is possible.

9. Header shopping cart icon and wishlist icon color
If you prefer to show the shopping cart in a different color (in the upper right corner of your shop), you can do this too. The wishlist also gets this color.


10. Show the wishlist (wish list) in the header
Not everyone wants to offer customers the possibility to keep a wish list so there is an option
not to show it in the header. You can adjust the color in the next step.
11. Wishlist icon color header
Choose the color for the heart on the right side of the top header.
12. Show Currencies
Do you want to show currencies in the top bar or not? Simply tick or uncheck them.

13. Extra text link at the top right of the header
Do you want to add an extra text link, for example as a referral to customer service? That is possible.



Comments
What are you're experiences?