Hero image
Hero image dimensions

Hero image
Hero image dimensions
OMG

, so many settings, I'm doomed to fail.

Of course you won't , it's easy. In this theme, you can upload 3 images per slide.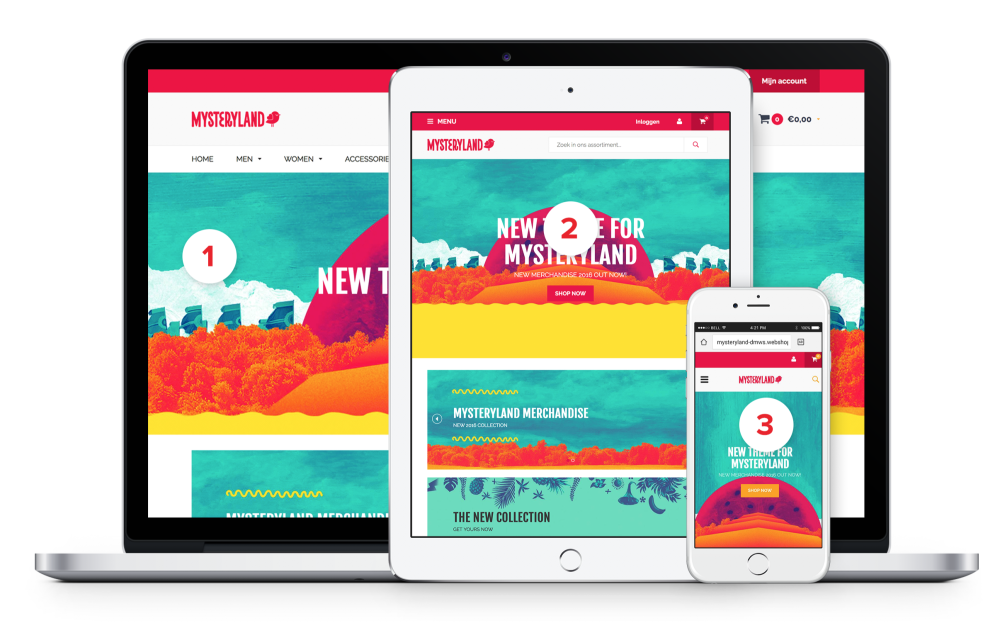 Desktop dimensions (computers/laptops) – 2850 × 1000 pixels
Tablet dimensions (iPad/Samsung S) – 1535 × 1000 pixels
Mobile phone dimensions (iPhone/Samsung/whatever) – 750 × 500 pixels / with 

USP

 bar: 750 × 400 pixels
Download de hele set hier: Download link
Why? Because these dimensions differ quite significantly and, based on the assumption that you want to produce a good design and present your products well, you want to create the best result for your website visitors. This is why we have created a separate banner option for each 'device'. A little more work perhaps, but the result is worth the time and effort.
Another thing; all these options have been created for you because we have done our very best to make this theme as responsive as possible. Play with them and find out what works best for you.
Comments
What are you're experiences?