Homepage
Homepage
The homepage of Theme Performance
The homepage has a number of functions. In terms of proportions and sections, everything fits together perfectly. No empty spaces, no unnecessary sections
that are not necessary. But above all: very good, versatile and bizarly nice in the graphic field. See some options below.
1. Sidebar on / off
Choose whether you want to have the sidebar on or off. If you switch it off, you do not have to enter all settings for the sidebar. Otherwise of course :)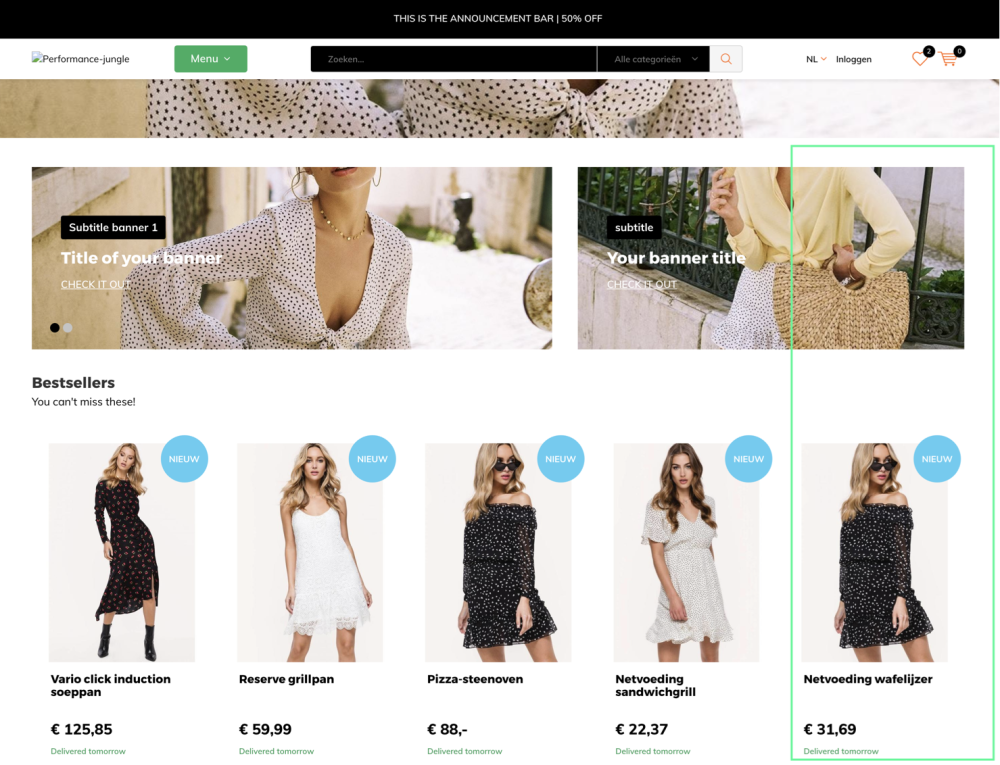 2. Switch featured articles (row) with daily deal + banner 3
This option switches the position of featured products with the position of the daydeal + banner 3. Easy like that.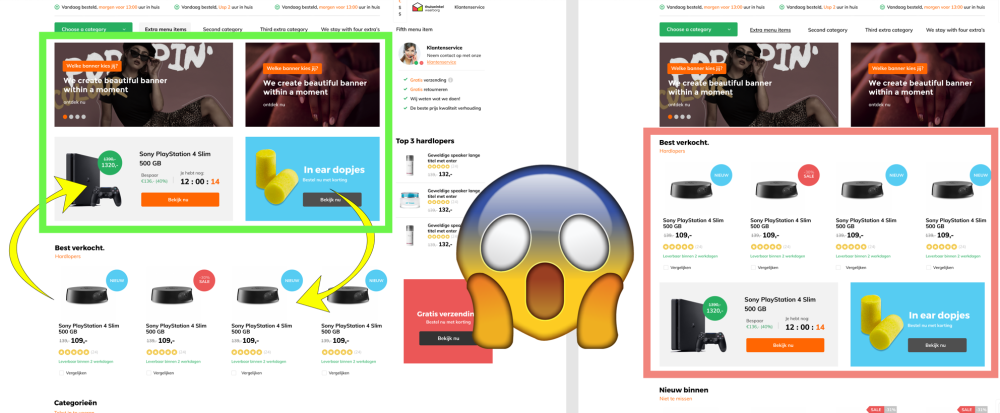 3. Title Featured articles horizontal
This is the title that comes above your featured articles on the homepage. Pick your featured articles in the left menu. This row has 4 items.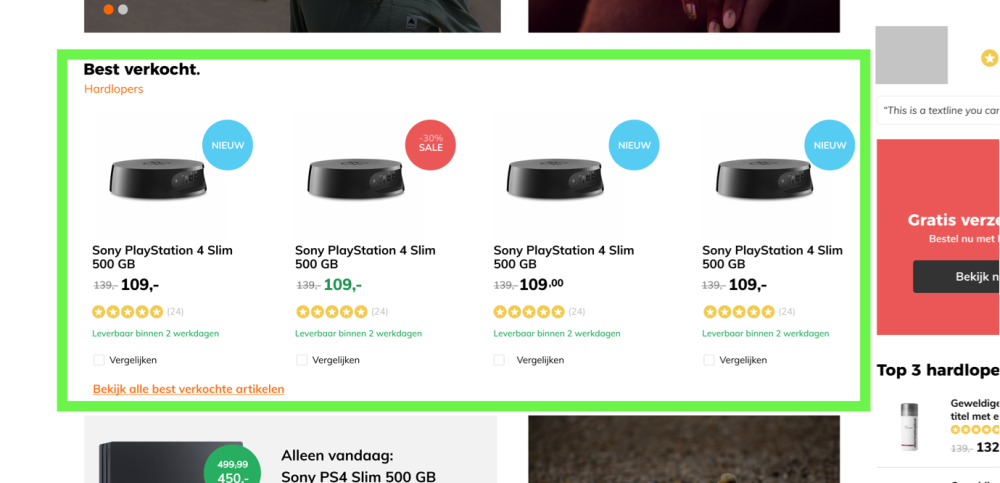 4. Subtitle featured articles homepage
This is the subtitle that comes under the title 'featured articles'. This title takes the 'highlight' color.

5. Title 'new articles'
This is the title that comes above 'new items' on the homepage
p (banner tip). If you leave the title of the new articles (and the subtitle) empty, the new articles will not automatically be shown.
6. Subtitle 'new articles'
Choose your subtitle as support here
7. Category title homepage
The title that comes above your categories images on homepage
8. Category subtitle homepage
The sentence that comes under your categories title.

9. Show brand logos on homepage
Show the logos of the brands you sell. Brands link to the brandpage.

10. Show text 'About us' on homepage
Write your text in 'content' – About us, and it shows on your homepage.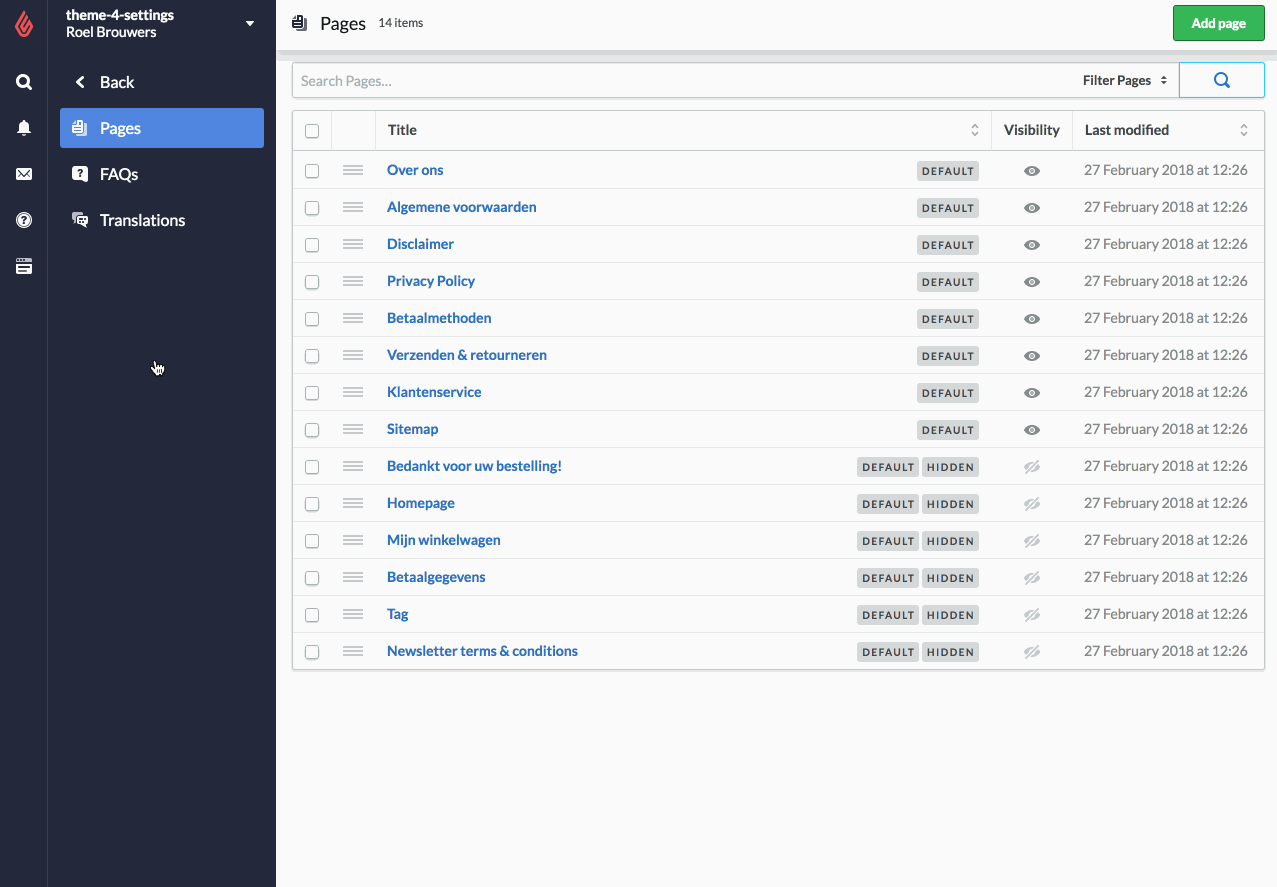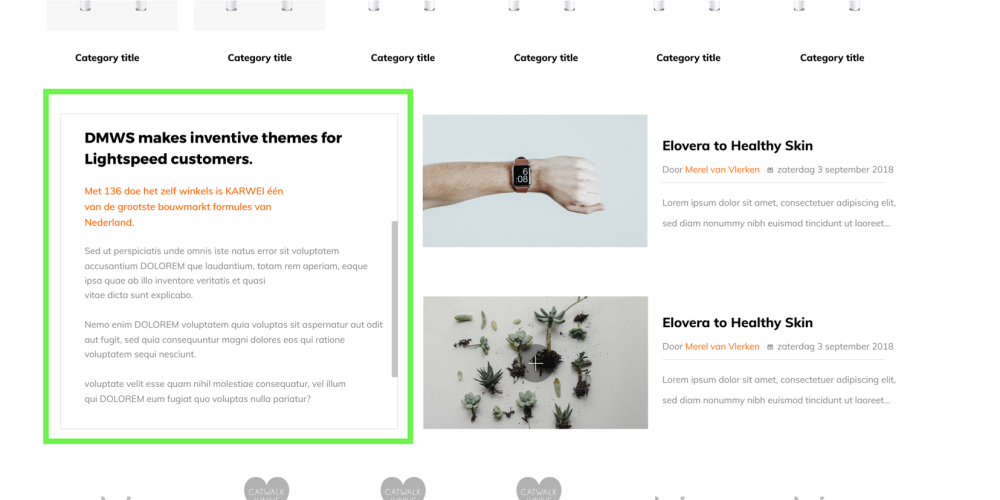 11. Show blog articles
Enable this if you want your latest blog articles on your homepage.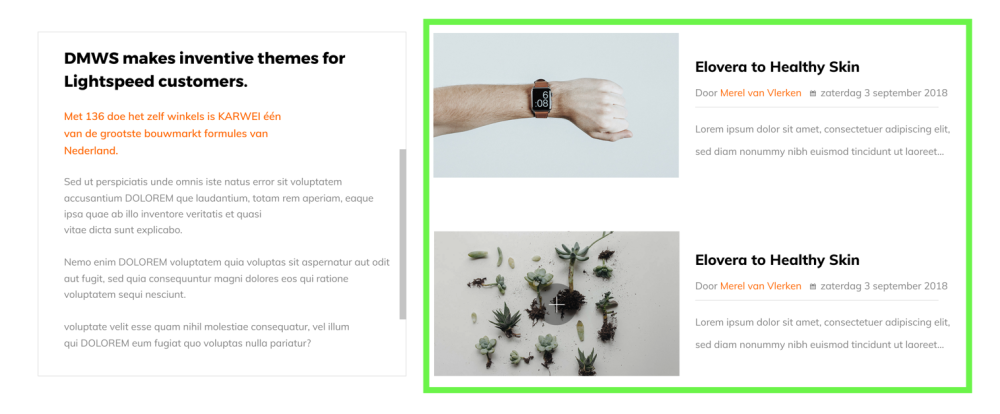 12. Show 'recently viewed products' on homepage bottom
This will activate the block with 'recently viewed products' in bottom of your homepage (and on productpages)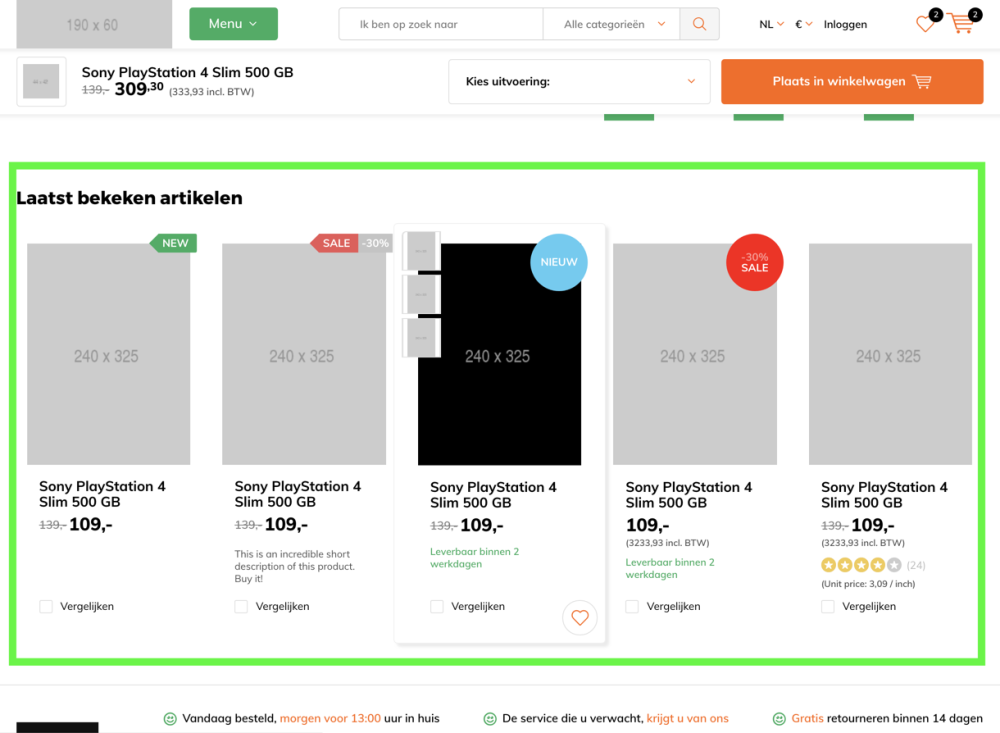 Comments
What are you're experiences?