Homepage settings
Homepage settings
Homepage settings
Homepage settings
Set the basic components of your homepage. Start with the products:

New items (displayed when you add new products)
Popular items
Recommended items (you decide)
You can set this all three loose, so put 'on' or 'off'.
Producttabs
Choose this option if you want the products in tabs, so that people can switch itself. Do you prefer it among themselves, check this out yourself.
Productslider
Check this if you want your products automatically sliding from left to right.
Other options: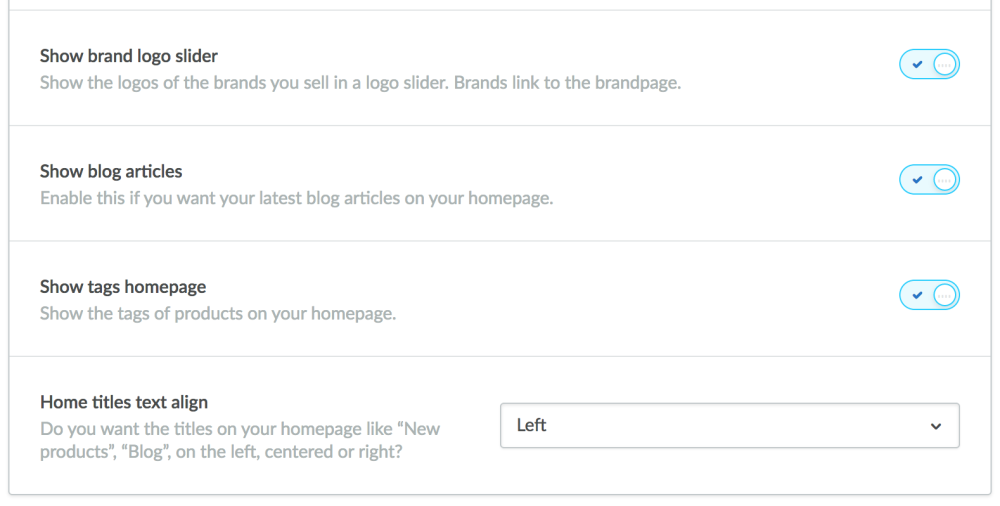 Show logo slider 'on' / 'off'

Show blog articles on the home 'on' / 'off'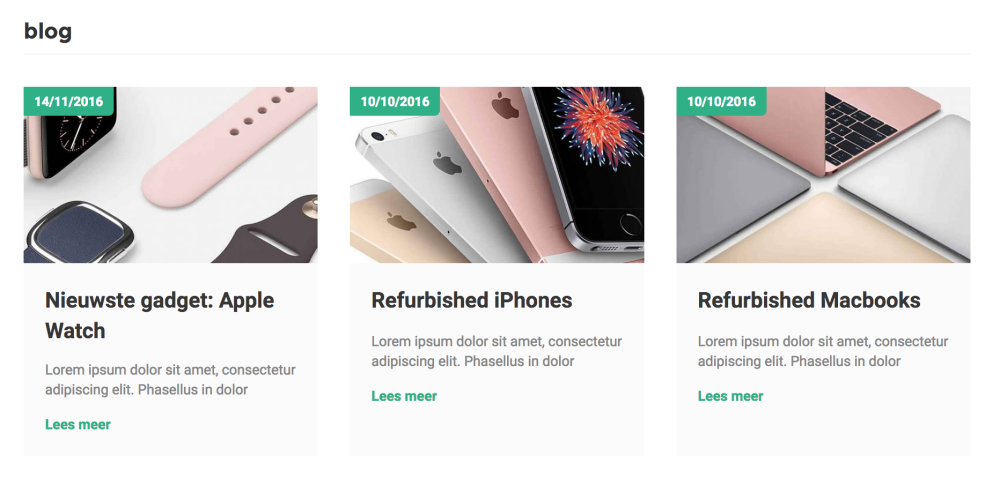 Show tags on Homepage
Home Titles text alignment
Want the titles eg. "Blog" and "About" lining the left or in the middle?
Text homepage
Enter this text in the backend at – 'content' – 'home':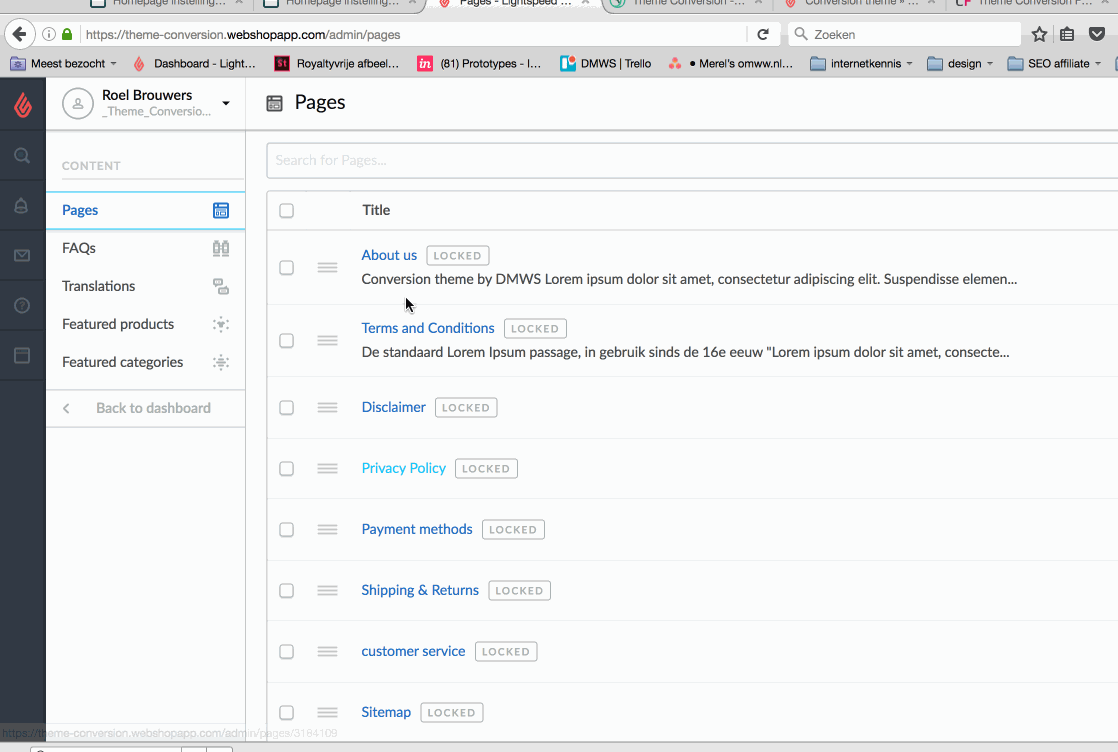 Comments
What are you're experiences?