Homepage
Homepage settings
Homepage
Homepage settings
Homepage settings
In addition to the sections, there are also a number of other homepage settings:
Show homepage featured products (extra)
As you saw at the sections, you can display products by placing the last part of the URL. Lightspeed also has the 'featured products'. You can enter this at 'design' - products front page '.
You can choose here under which section you display them: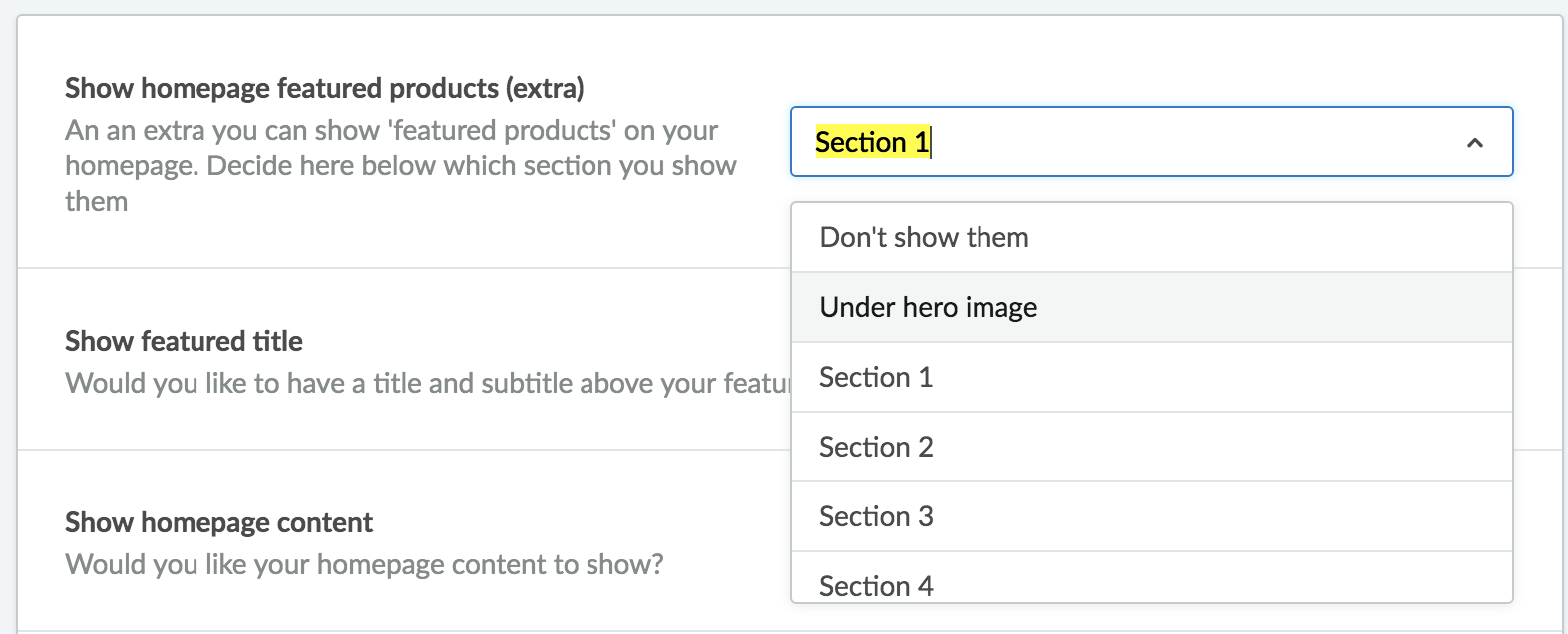 So if you want to display the featured products under the hero, then choose under the hero.
Show featured title
The featured products (see above) normally have a title. Choose here whether you want to display it or not.
Show homepage content
A text on your homepage to tell your story. Do you want this? That is ofcourse possible. Enter this text at 'content' - pages - homepage. You can make what you want out of this. We will then show it on the homepage.
Show brands on homepage
Do you want to show your brands on the homepage? Then turn this option on.
Show blog posts on the homepage
The same applies here for the blog posts.
Change the order of these standard Lightspeed features (above)
We have added an option in which you can change the order of the aforementioned functionalities. Decide for yourself what you like.
Locations
If you want to add (show) locations on your homepage, turn them on here. Add locations of your store here.
Comments
What are you're experiences?