Main header
Main header

1. Header colour

You can change the background colour for your header here. Tip: light grey or white always look attractive. Choose a background colour that contrasts strongly with your logo.
2. Menu colour and menu text colour

If you use the horizontal menu, you can set the colours here. Make sure that the menu remains clearly legible.
3. Upload a quality label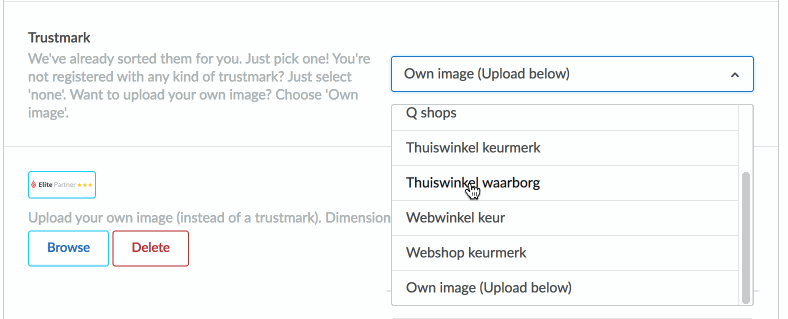 Uploading a quality label always seems to cause problems in practice. Which version, is the quality adequate, is it the right size? All these problems are a thing of the past. We have prepared the quality labels for you; all you have to do is select a label. Having done so, you create a link to the right URL (for your company on the quality label website).
Upload your own image
Have you designed your own quality label? Would you like to display a different image here? No problem, this is possible! Upload an image sized at * 600 × 190 pixels* and then decide the display size:
Experiment to determine which option looks most attractive, and voilà, your own image appears in all its glory.
Comments
What are you're experiences?