Menu
Menu
Theme Exclusive offers three menu options. The first option is for the horizontal menu, the second option is for the menu on the collection page.
Mega menu or dropdown menu
Choose a mega menu with more options or a simple dropdown menu (if you don't have to much category items.)
Megamenu:

Dropdown menu: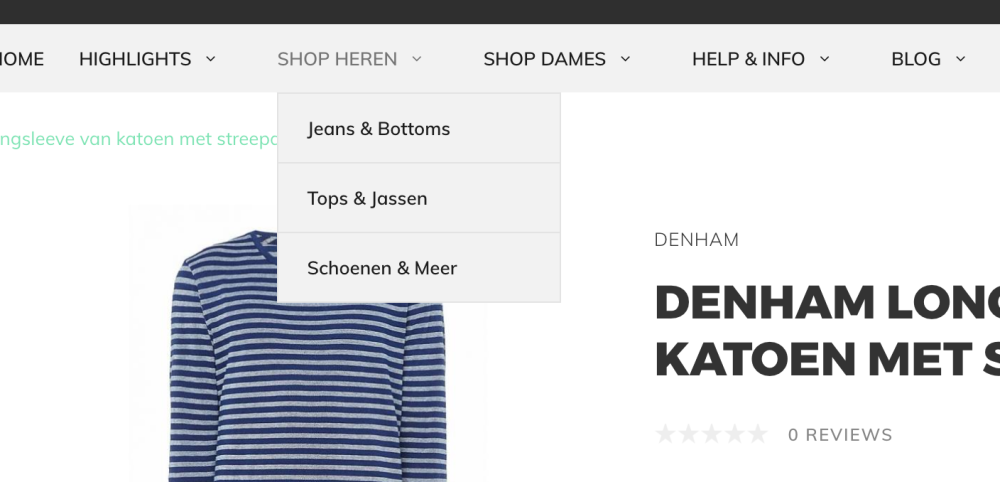 Category button menu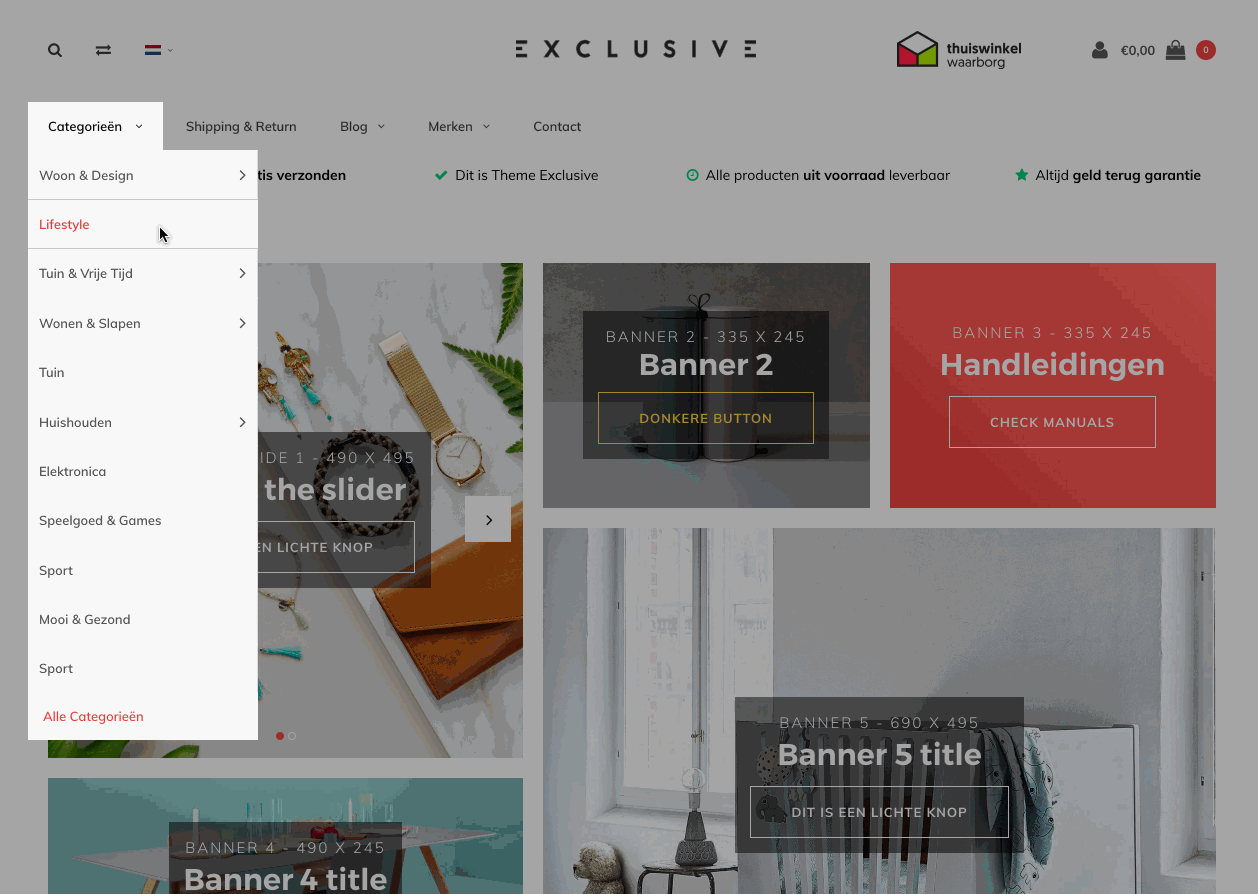 Megamenu: options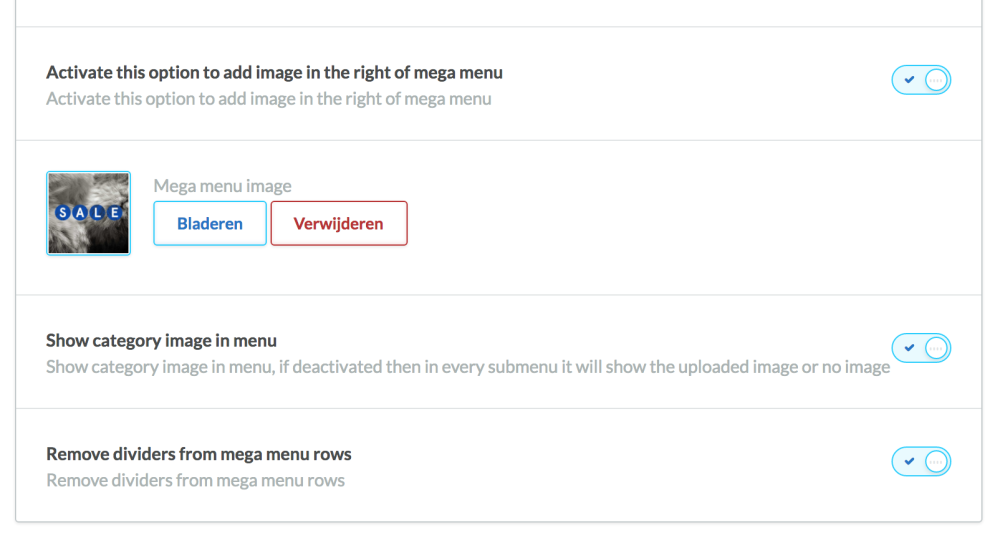 Megamenu image:
You can choose for a fixed image in your mega menu. For example, a review, a banner with action, your USP, etc. Make a beautiful picture here. * Size: 575 × 575 pixels *. You can also give this image a URL. For eg. A product, activity, or whatever you want.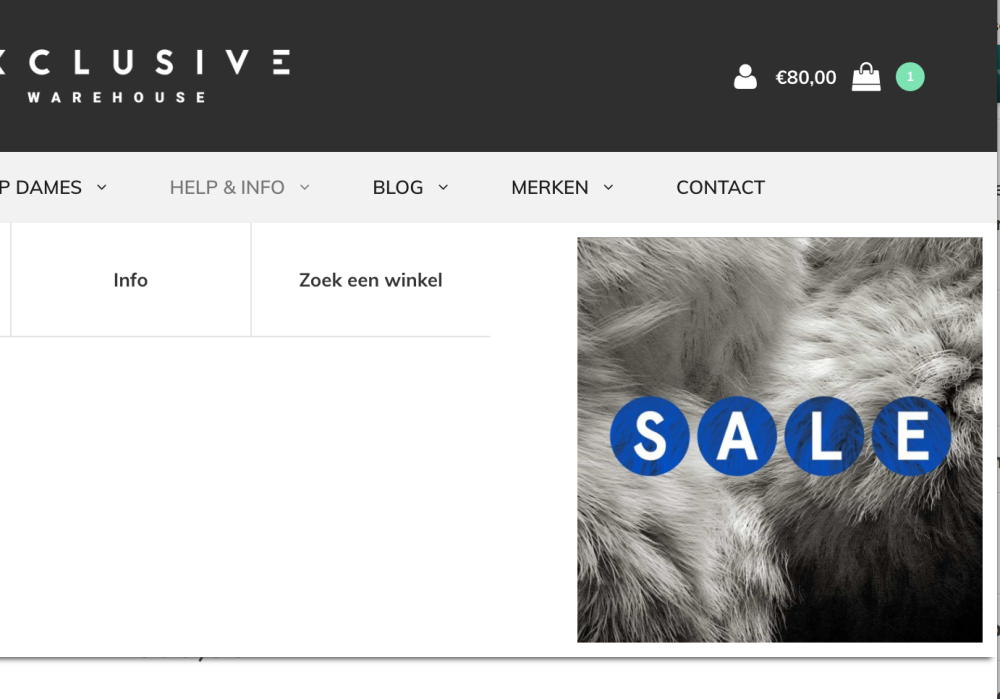 Display category images in mega menu
Would you like it a bit more dynamic, then choose the category image to display here, if you go over the main category with the mouse you will see the image.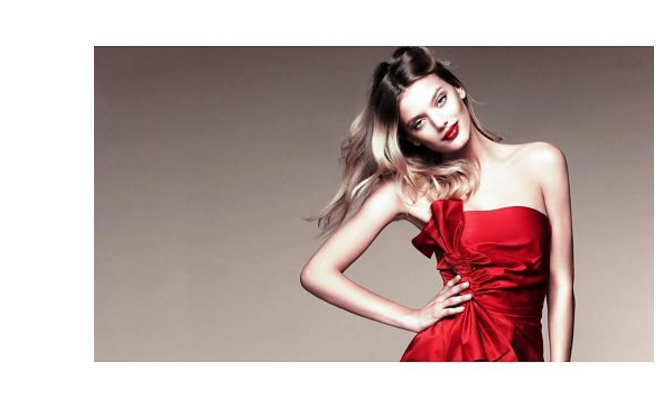 Show lines mega menu
If you have many menu items, you can separate the items by lines. Choose the color you like, but we suggest you keep them light :)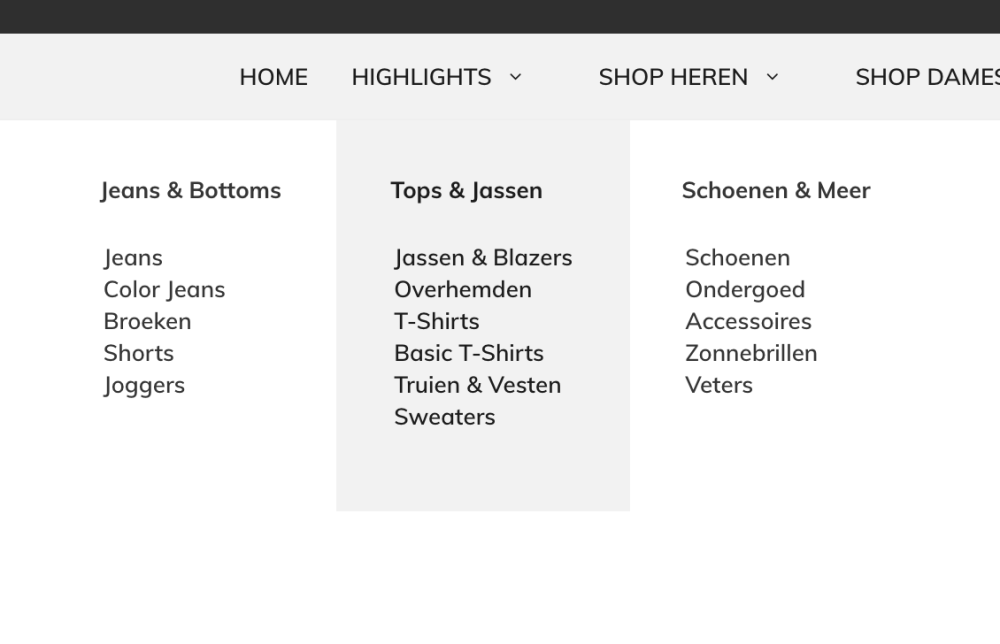 Check these items If you would like to show them in the Mainmenu.
Comments
What are you're experiences?