Mobile colors
Mobile menu
Mobile colors
Mobile menu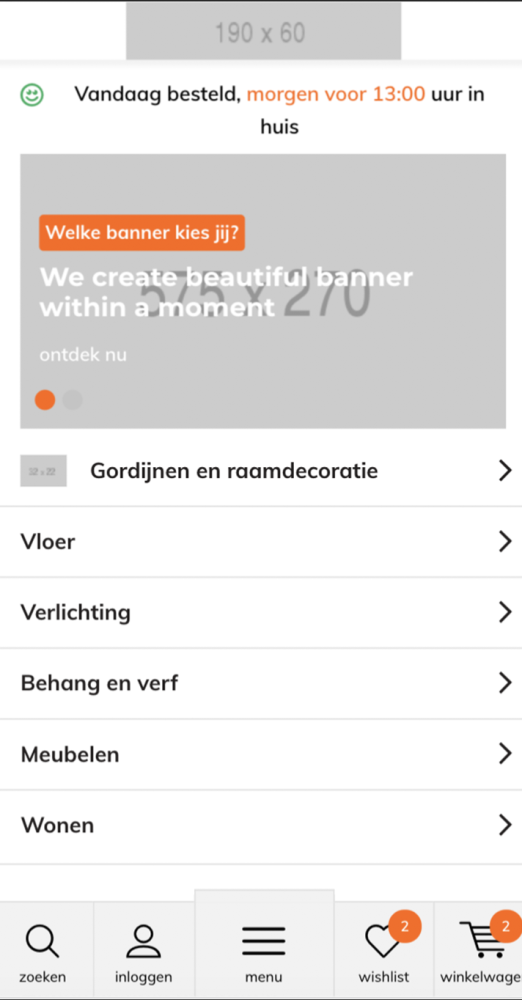 It's also possible to show your menu regularly at the top. But the standard is in the bottom of the screen.
3 options here:
New!
From now on it is possible to display the mobile menu below or above!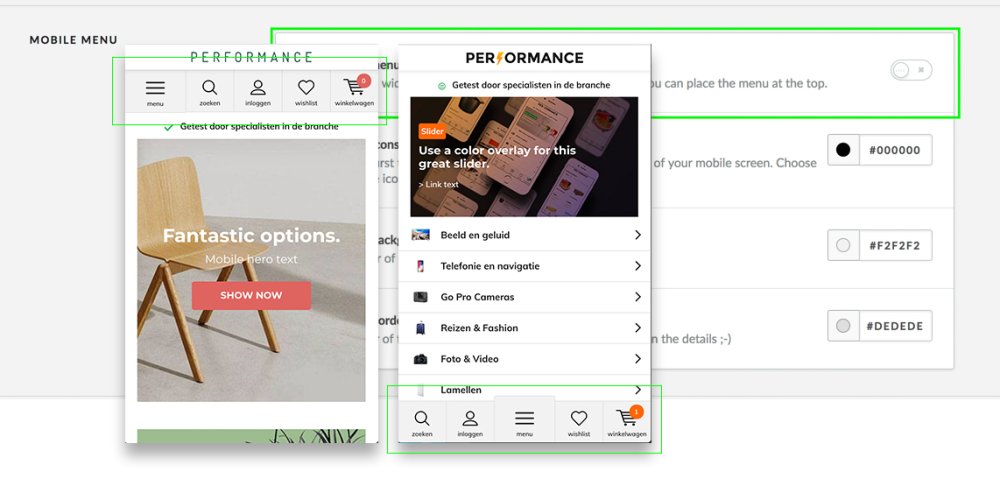 1. Mobile menu icons color
In this Mobile first thought, your mobile is standard on the bottom of your mobile screen. Choose the color of the icons in it.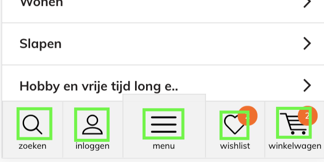 2. Mobile menu background color (bottom of your mobile screen)
This is the color of the background of your mobile bottom menu.
3. Mobile menu: Show in top or bottom of mobile screen
We improved the mobile experience of your user with a bottom menu on mobile. You want it classic, choose 'Top'.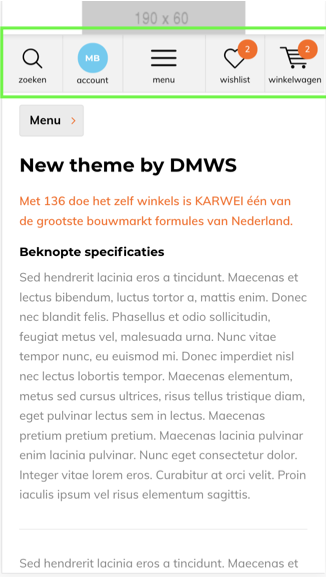 Comments
What are you're experiences?