Mp4 movie file in hero image
Mp4 movie file in hero image
Mp4 movie file in hero image
Mp4 movie file in hero image
From now on it is also possible to upload video files in the hero image. :)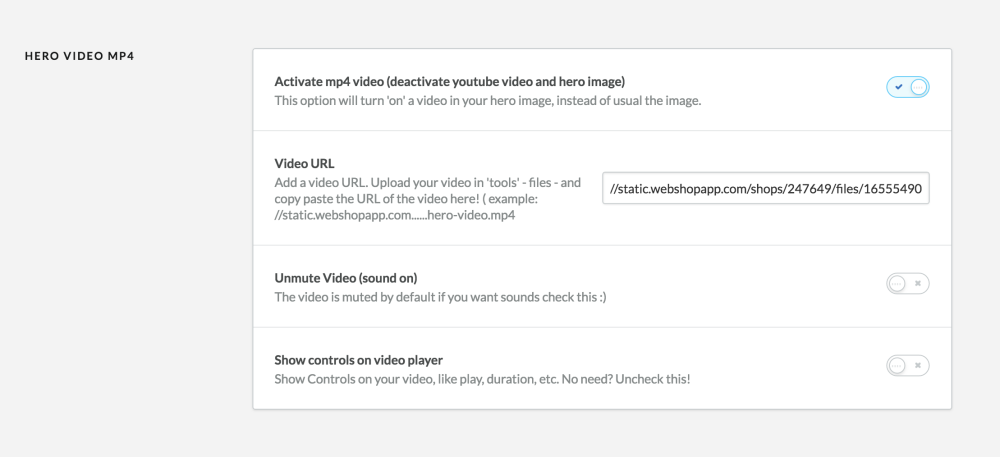 Upload your video file (not bigger than 5 MB) in tools – files
Copy the 

URL

 of the video that you uploaded
Go to 'design' – Personalize theme' – and go to MP4 upload
Copy the link from your video here and view the other options.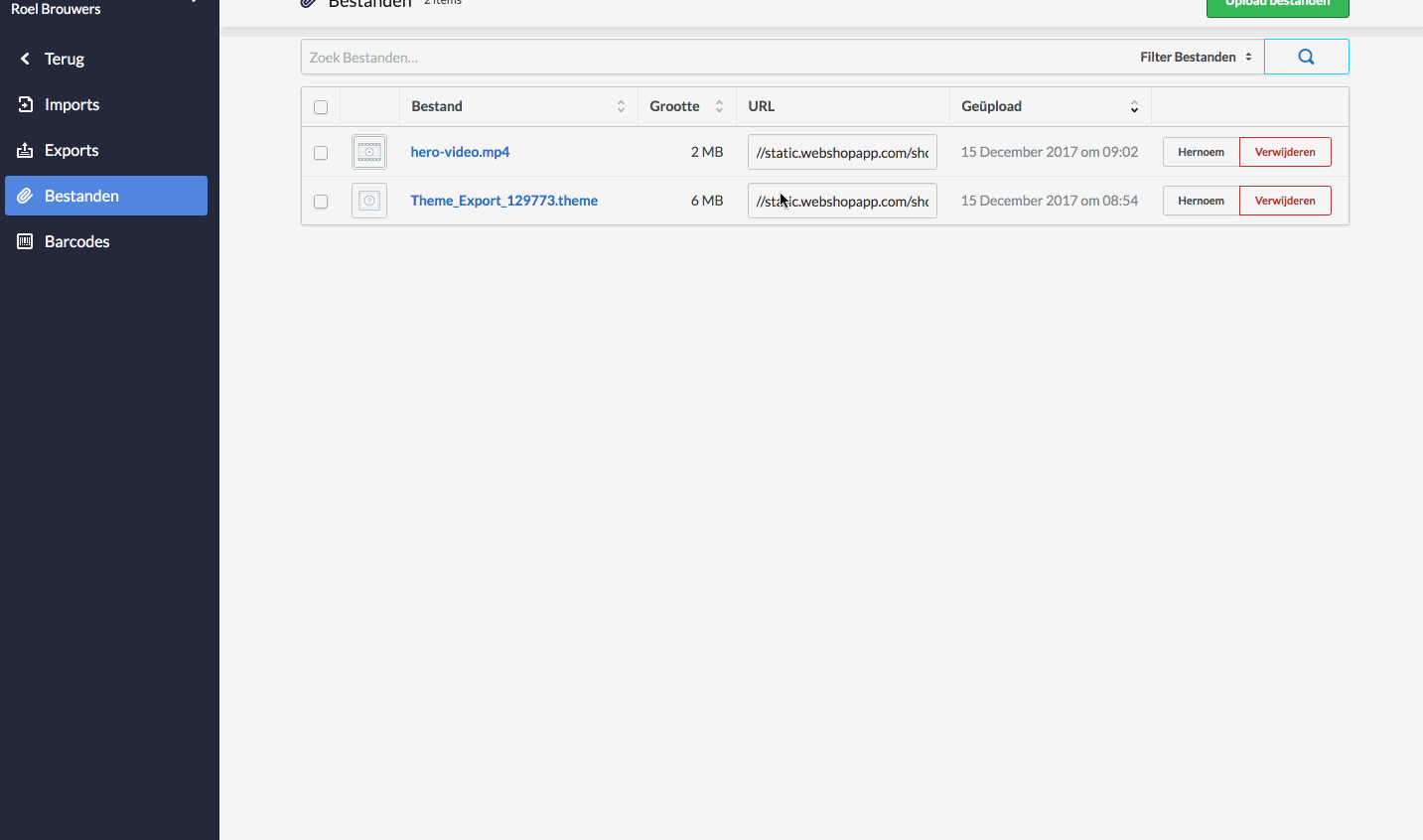 ADVANTAGES OF Mp4:
- Always charges directly without pressing play
- No youtube beam
- No youtube logo
- No problems on mobile, etc.
DISADVANTAGES OF Mp4:
- Heavier charging time
Comments
What are you're experiences?