Productpage options
Productpage options

Productpage options
Productpage options
Be prepared! The productpage is a piece of cake! It's already so beautiful by it self, you just have to choose some options to change it in to your own style.
The productpage is super important because the visitors decide here whether they will buy or not.
So it's important to take good care of this page.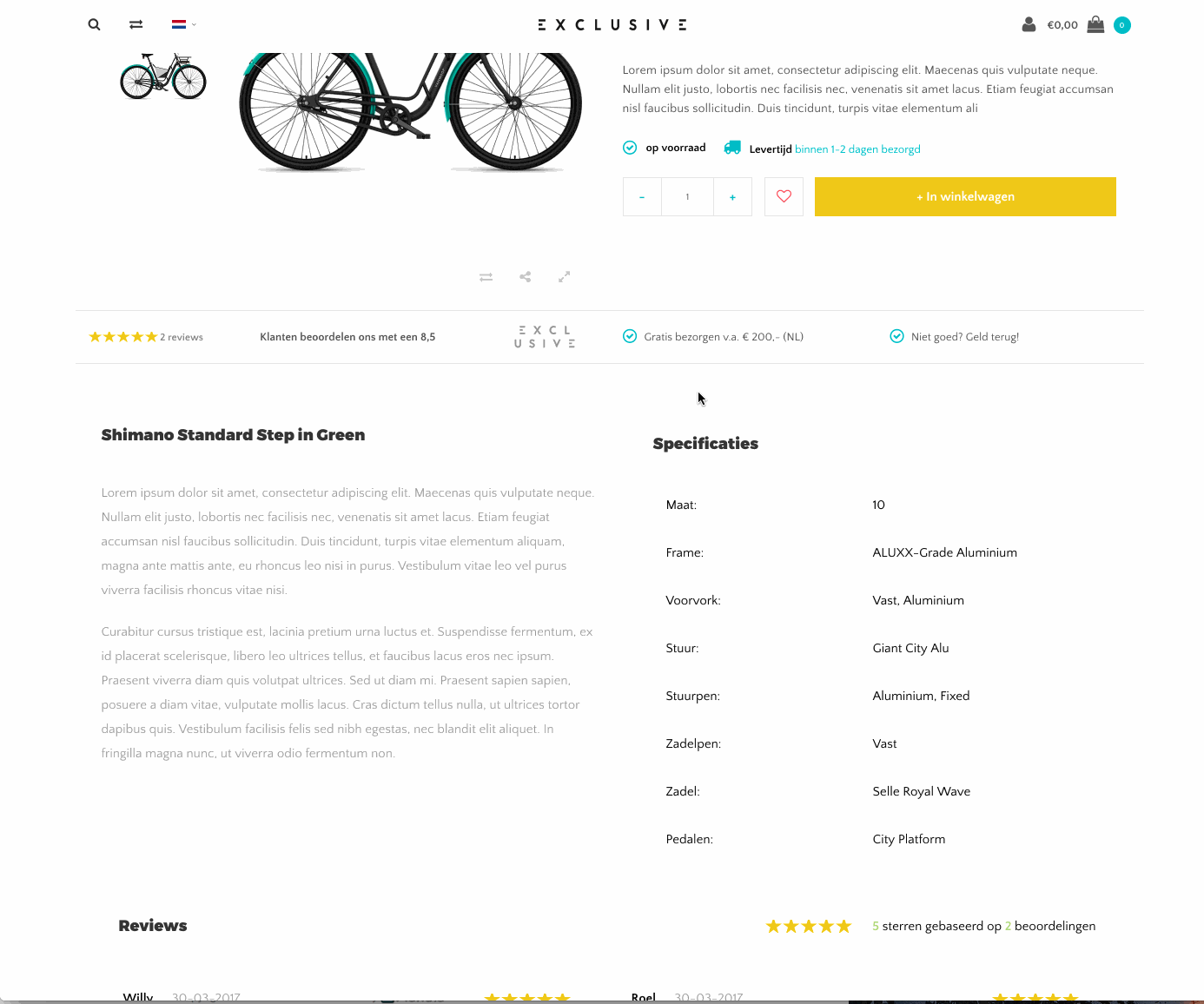 1. Show titles in CAPS, yes or no

Show the title in CAPS
Product brandname and title brandname

Show 
USP

's at your pruductpage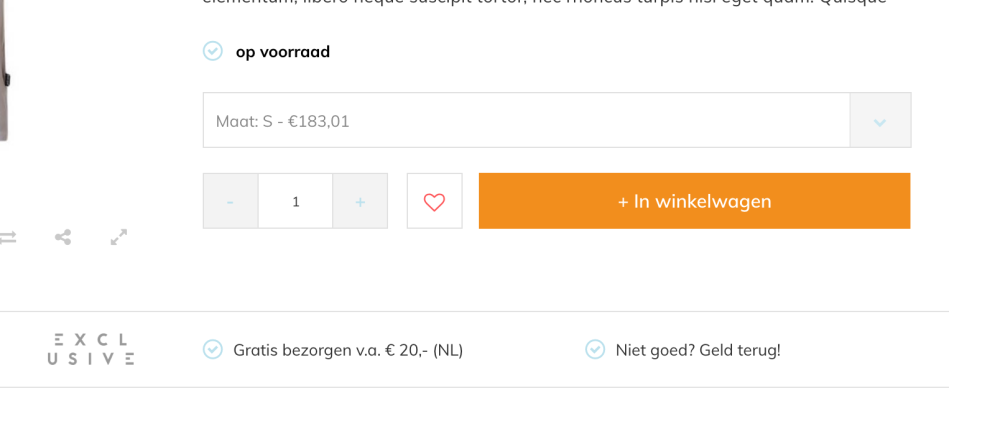 You have the possibility to add two USPs on your product page. These are among your Buy button! Choose them right! Please note that these are the same everywhere, so use universal USPs. Not product related.
Choose description, image, spec and review positions (this is beautiful !!!)

These 4 options turn your productpage in to a party. What options do you prefer and which one is extra important for your products and visitors?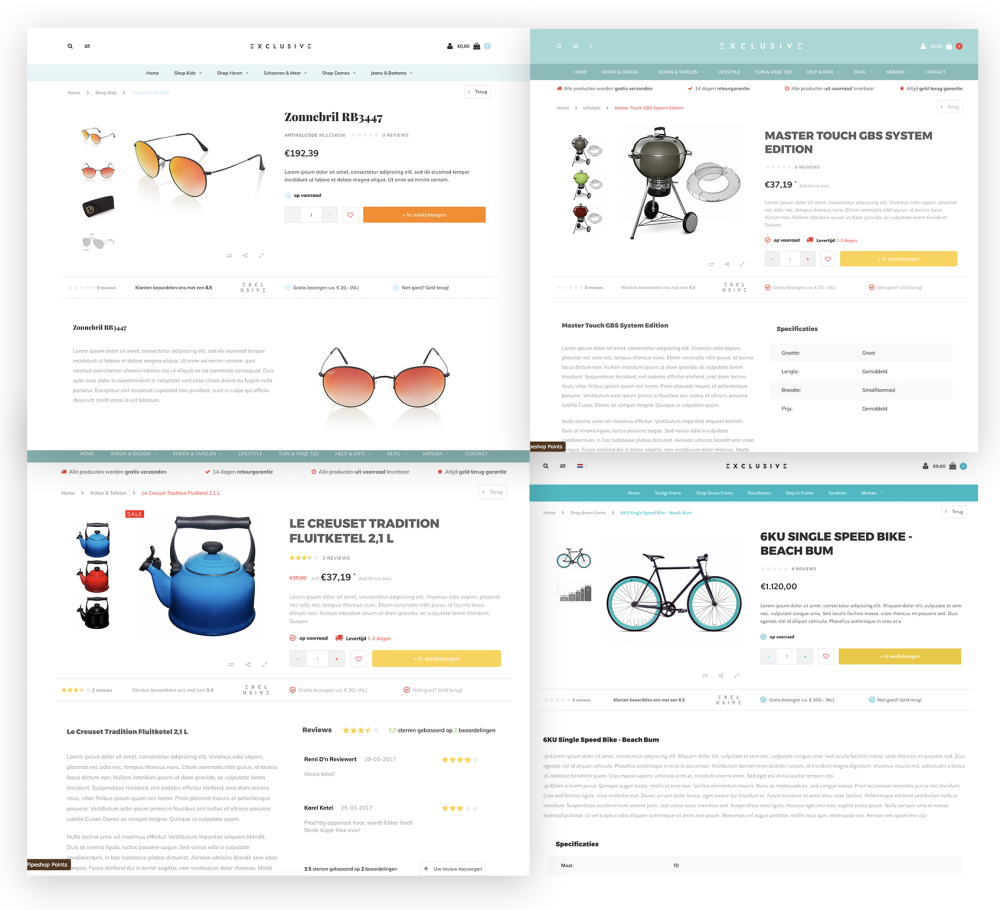 1. Full width text width, all of the content amongst each other
2. Description with image on the right, 2nd image you upload will appear next to your product description
3. Description with specs on the right
4. Description with reviews on the right
Additional text and image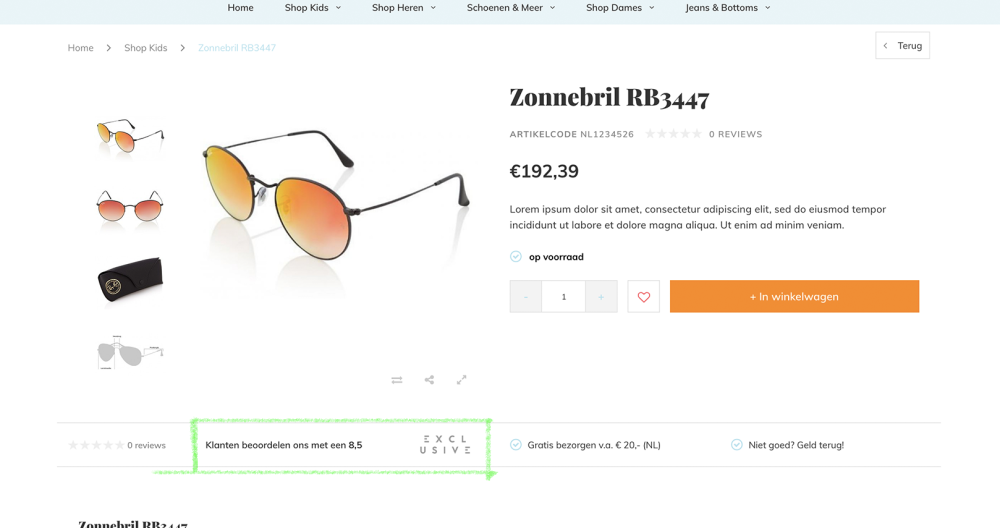 Add stock and stock numbers

A piece of cake: Show the stock (or not) of this product.
Show 
SKU

 (stock keeping Unit) and article number at the productpage

Comments
What are you're experiences?