Productpage options
Productpage options

Productpage options
Productpage options
The most important page of your shop: the 
PRODUCT

 

PAGE

 :)

We've made it so good, that customization is not necessary anymore. All you need to do is decide what to show and what not to show.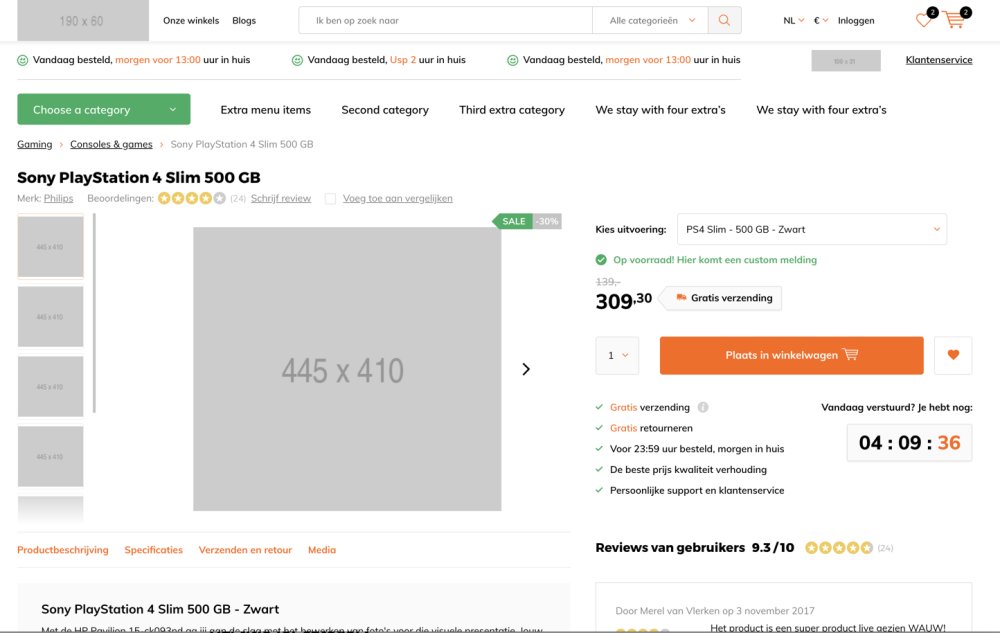 1. Show stock
Enable this and people will see the stock ammount of this product.
2. Show stock amount
Would you like to show the amount of products in stock?
3. Show brand
Activating this and the brandlogo will appear on the productimage
4. Show reviews productpage
Activate this if you want reviews overall on your productpage.
5. Show 
SKU
6. Show article number
7. Show wishlist
All the Same here: Select if you want, or don't. :)
8. Extra textfield title
This is the title of an extra textfield. Use it for shipping or anything.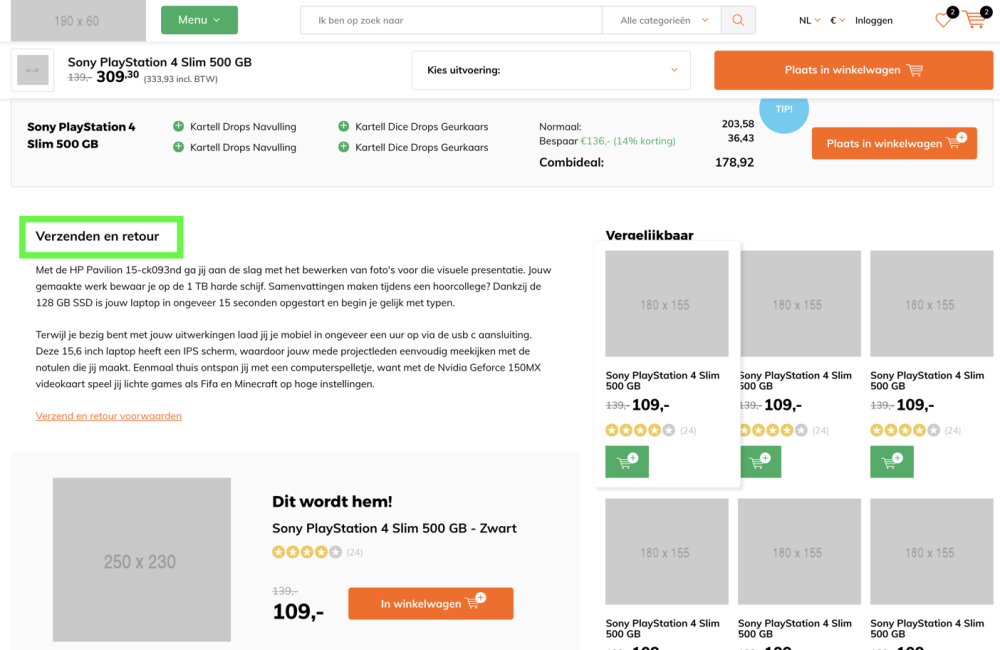 9. Productpage extra textfield 2 – text
Describe your shipping conditions here. It's this block: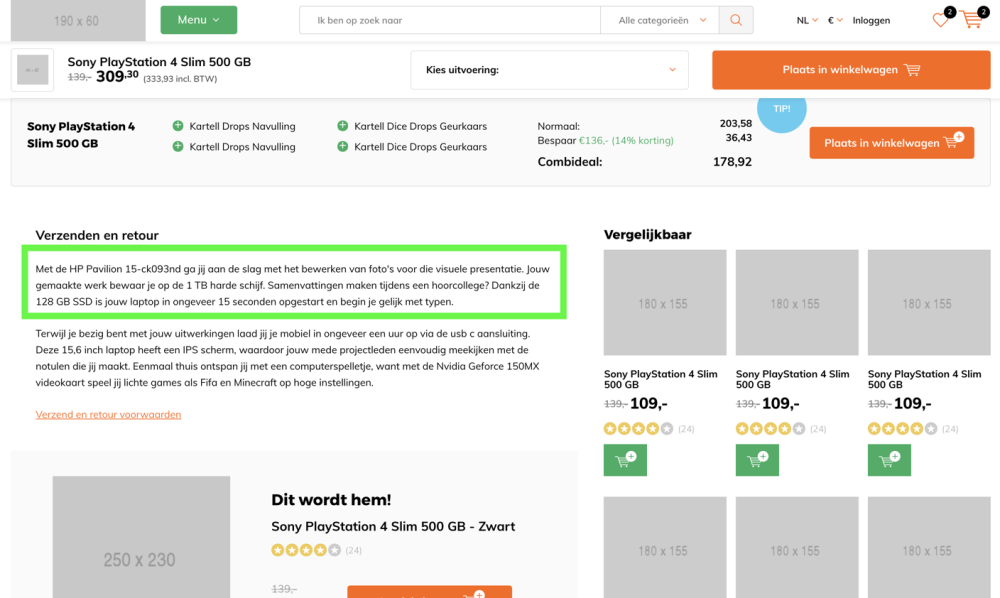 10. Productpage extra textfield – text 2
Need more text? Here you go.
11. Specifications
A nice extra in your specifications of a product. If you type 'check' of 'cross', we'll show a cross or a check :)
So you can show the positive specs + the negative specs of a product. :) Super cool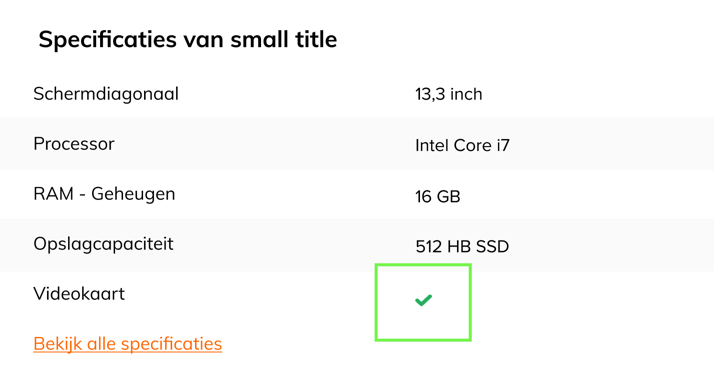 Comments
What are you're experiences?