Productpage timer
Productpage timer

Productpage timer
Productpage timer
This option counts down to the time your visitors still benefit from free shipping. *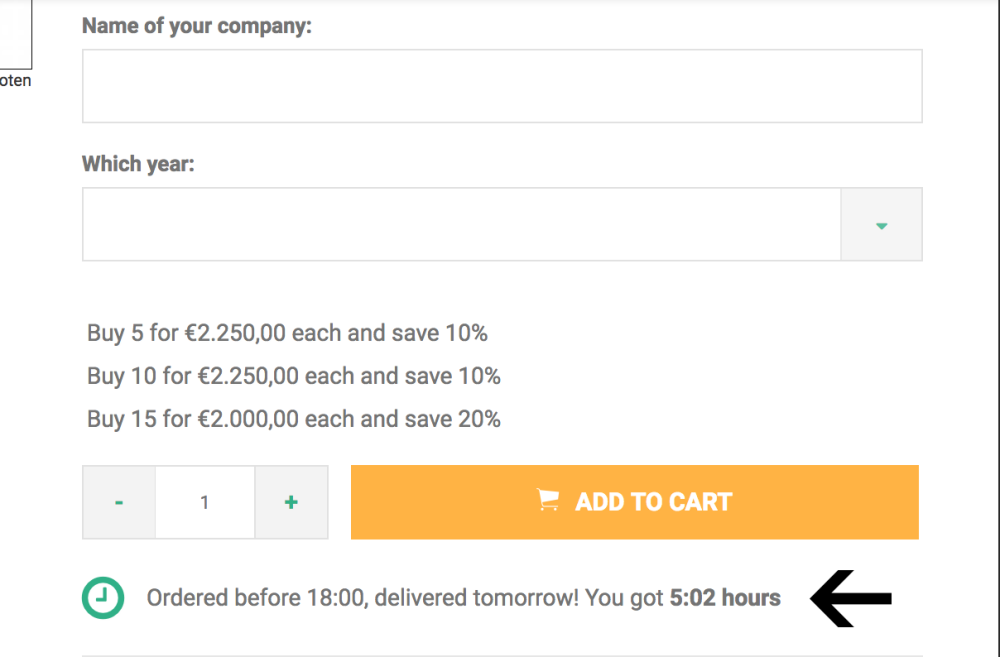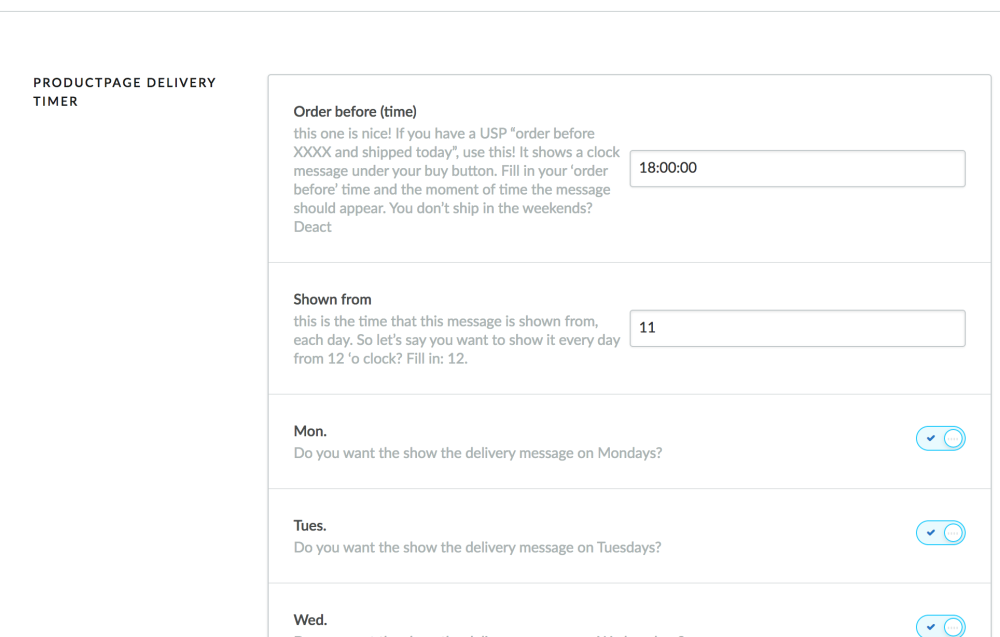 Order before time
This one is nice! If you have a USP "order before XXXX and shipped today", use this! It shows a clock message under your buy button. Fill in your 'order before' time and the moment of time the message should appear. You don't ship in the weekends? Deactivate it
Shown from
This is the time that this message is shown from, each day. So let's say you want to show it every day from 12 'o clock? Fill in: 12.
Days
Check the days on which this action applies. So you do not deliver on weekends? Tick Saturday and Sunday, for instance.
You have to translate this sentence into two pieces: Place your order before [time], shipped today! & You got
Put this in the translations:
Go to "content" – "translations" and right click (left button) to 'add custom translation add' / 'add a custom translation).
Enter the main key in the top field. The "key" in which in this case is: usp sidebar title and translate this sentence to any language that you've selected.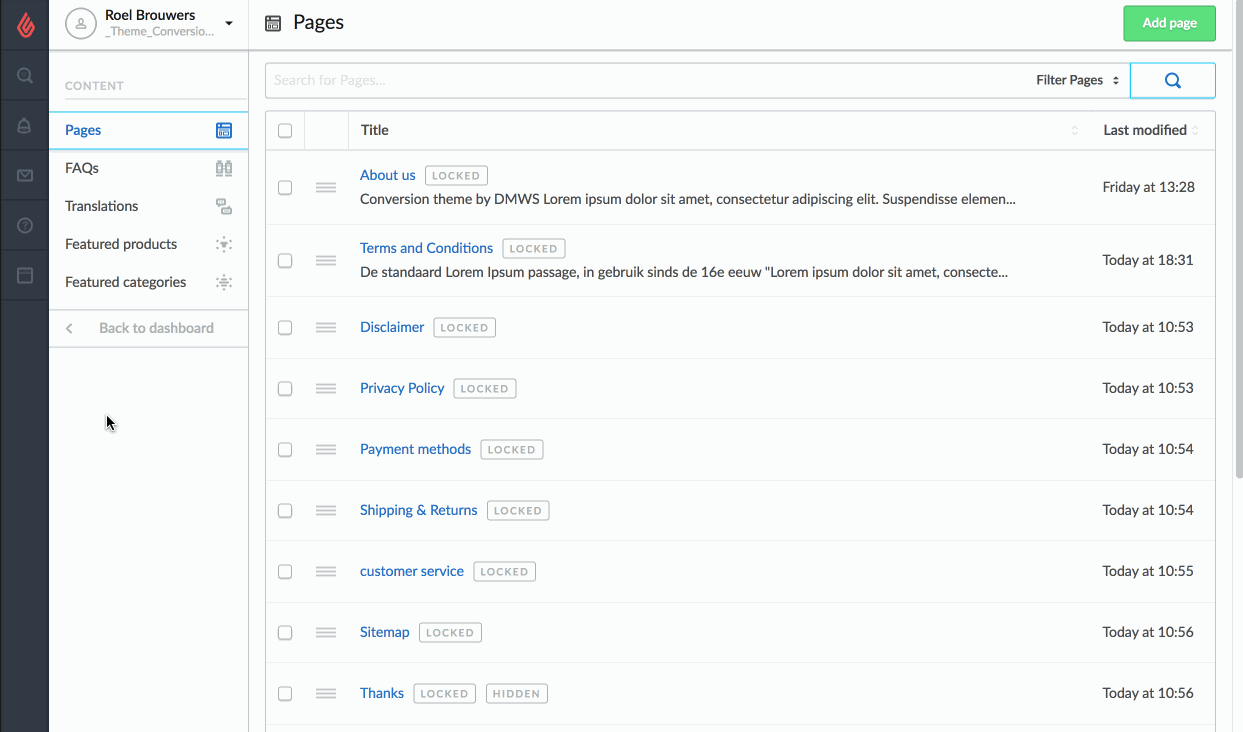 Comments
What are you're experiences?