Reviews Kiyoh/Feedbackcompany
Reviews / Feedback
Reviews Kiyoh/Feedbackcompany
Reviews / Feedback
Reviews are very important, do not forget that. We tried to make it as easy as possible. Two companies are made in presets:
Kiyoh
Feedback Company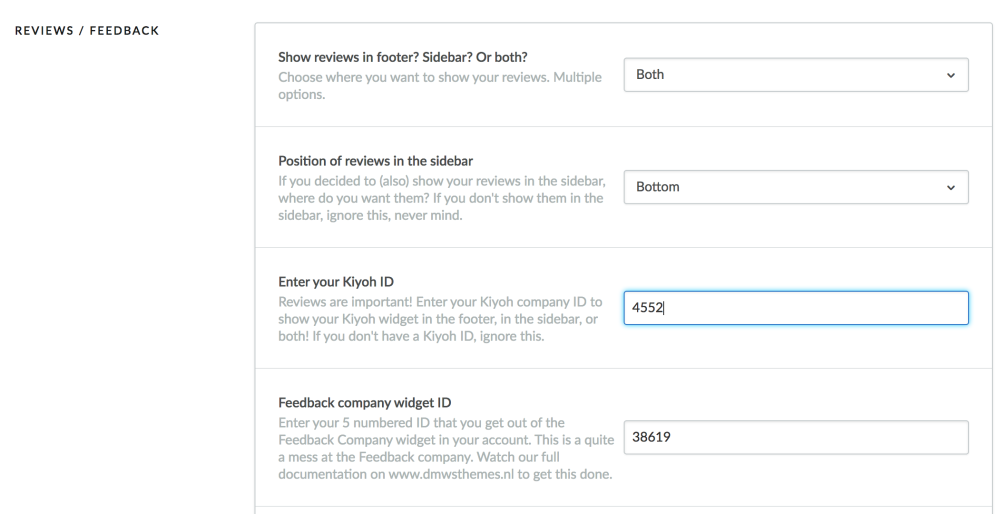 Show reviews in the footer, in the sidebar, or both
This really needs no explanation. Where do you want them?
Decided to also show them in the sidebar? Do you want them on top or bottom?
Example: bottom: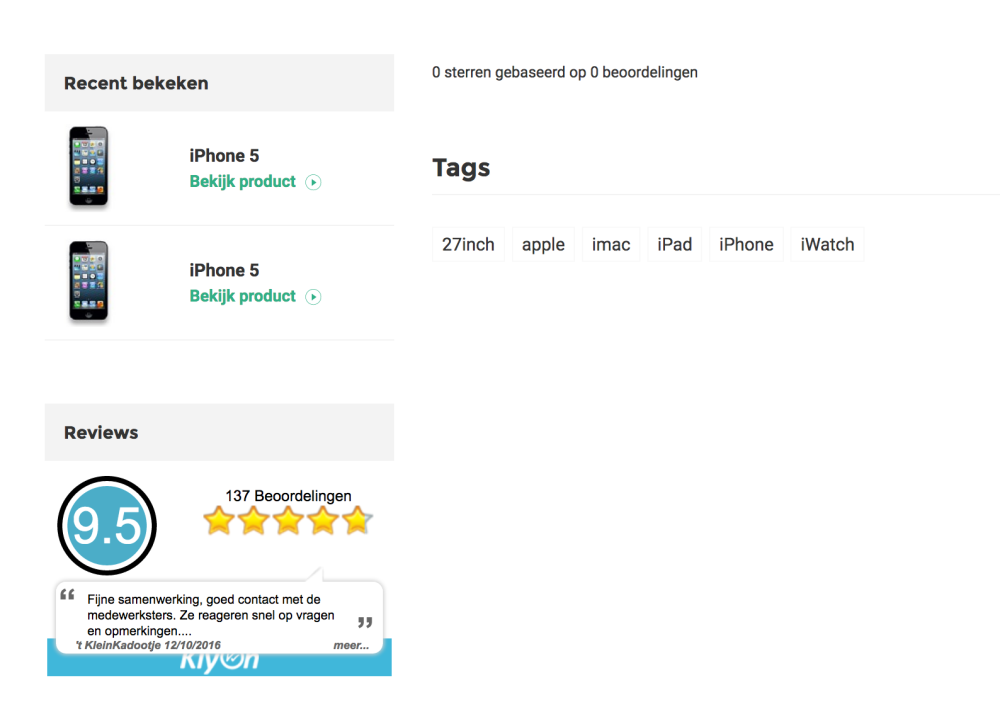 Choose which one applies: Kiyoh or Feedback Company
How do I get one? contact your Review website.
Comments
What are you're experiences?