Show delivery status per day
Show delivery status per day
Show delivery status per day
Show delivery status per day
Show delivery status (per day) on collectionview
Do you want a delivery status in the product collection view? Check this.
Choose a different 'on stock' delivery status for each day :). So for example, on a sunday you can show: Delivery on tuesday, or tomorrow, whatever you like. Hyper personal and honest to your users. We only show it when an article is on stock.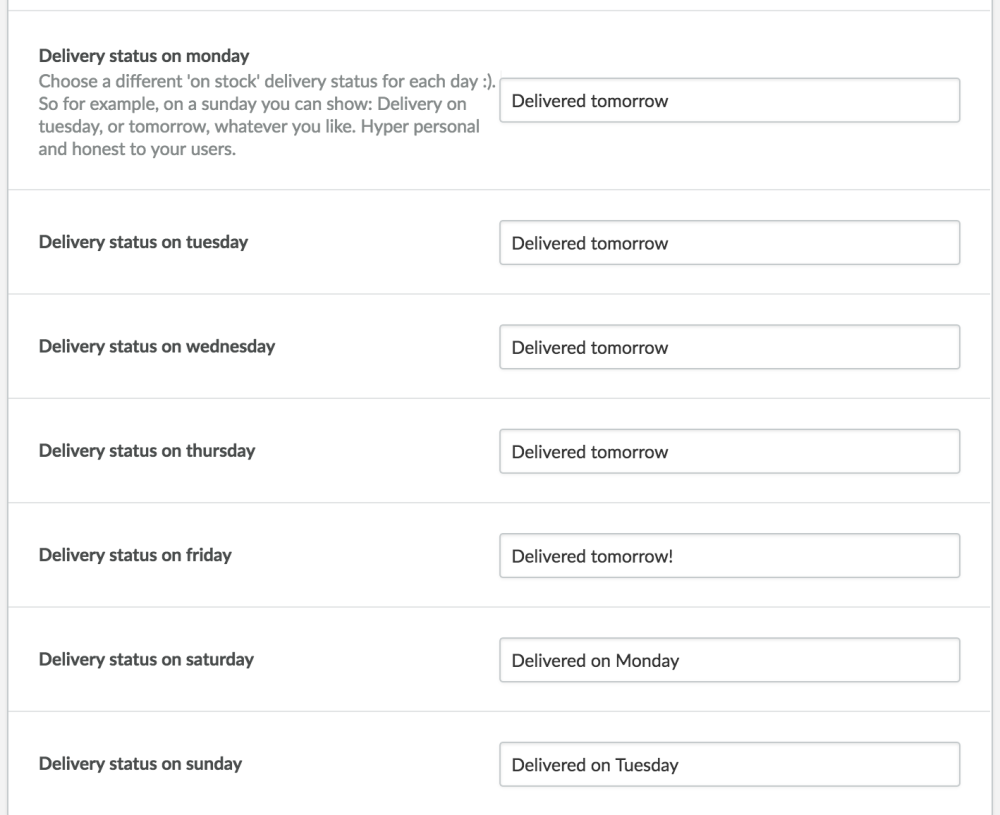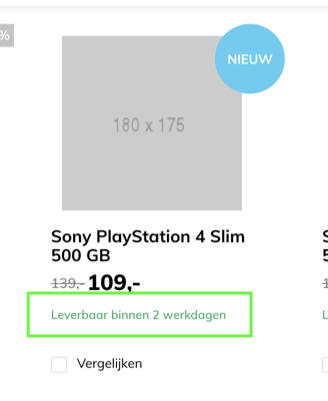 Comments
What are you're experiences?