Sidebar
Sidebar
The sidebar is that cute left side and you can put the following in:
Go to 'design' – 'customize theme' Go to 'design' – 'customize theme' and decide if you want to show the sidebar also on your homepage. If you do, you can later on put seperate items 'on' and 'off'.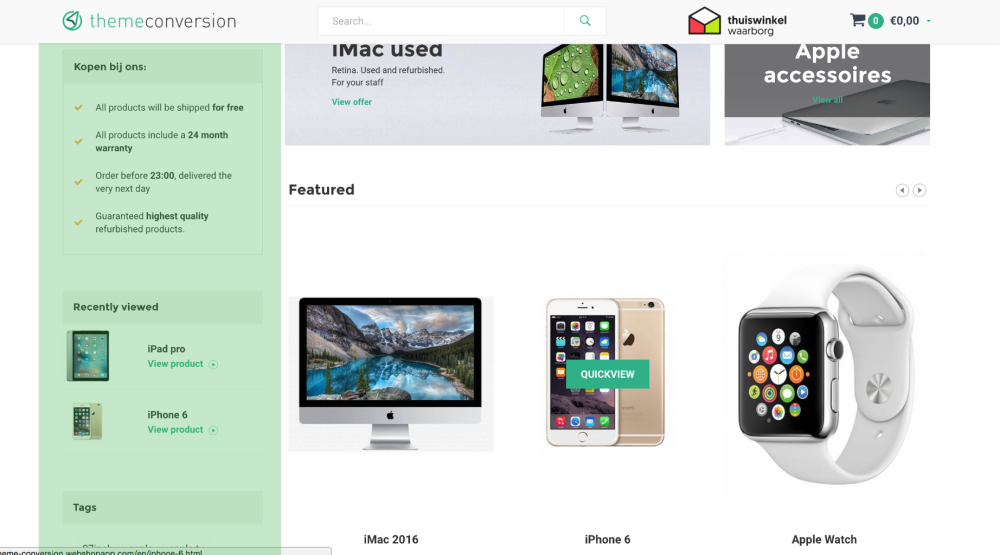 This is the sidebar. Use it well.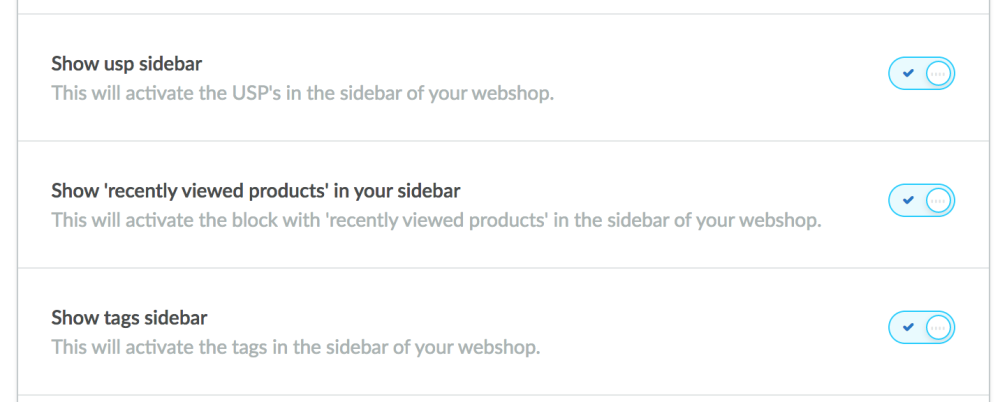 1. Show 
USP

's in the sidebar

This shows the four USPs that you enter in "USP" sidebar.

The title bar of your 
USP

's

This title is in the translations of your Lightspeed shop. The topic translations we explain how this works. It seems very difficult, but it's very easy.

We have given every piece (standard places) of text in the shop a standard English 'main translation ". The translation of the title of the USP block in the sidebar is: usp sidebar title (an overview of the essential things in translations, all the keys are in there.

This puts you in the translations of your Lightspeed webshop:

Go to "content" – "translations" and right click (left button) to 'add custom translation add' / 'add a custom translation).

Enter the main key in the top field. The "key" in which in this case is: usp sidebar title and translate this sentence to any language that you've selected.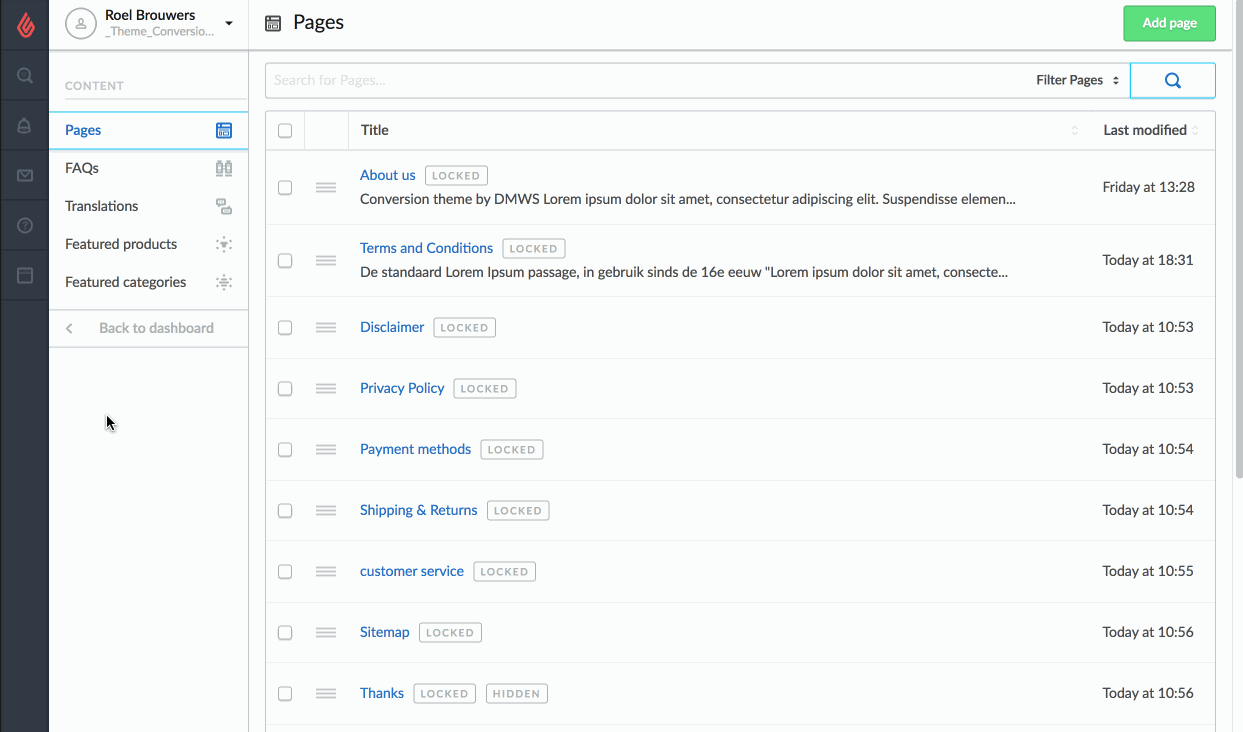 2. Show "recently viewed items" in the sidebar
Simple as that: you want visitors to see what they have just watched? Check it.
3. Show "tags" in your sidebar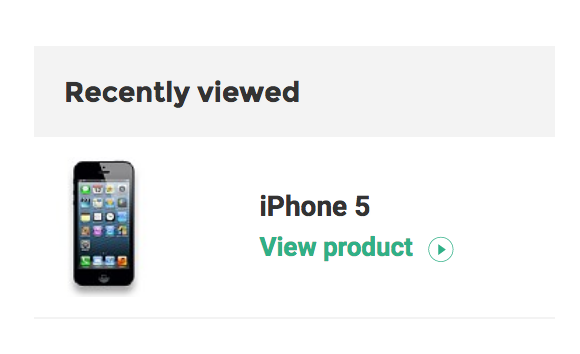 Tags? What are those? Those are the things that you can enter in your backend products in each product. For example: every red article you give a tag called 'red', and a visitor clicks on such a tag called 'red', he sees a list of all products with the tag 'red'.
Comments
What are you're experiences?