Hero image
Create and design a slide
Hero image
Create and design a slide

Make it attractive
The slide image must be attractive. That is the whole point of this hero image. It needs to grab your website visitor's attention immediately by presenting something you offer. The figure above shows you how we create a fashion banner. Try this out for yourself using free software like Gimp or commercially available software like Adobe Photoshop (Elements).
1. You can 'enable' or 'disable' a slide in the HERO slider. Hero slide: show or not show

Upload your image in the correct format for all devices (or just for a desktop, the image adapts automatically for the remaining devices)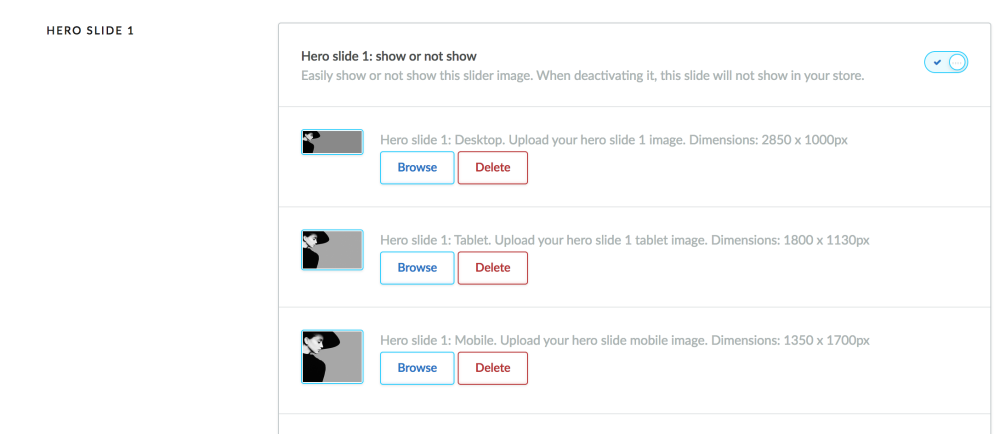 Done? Don't forget to save your work. You do so at the top right in Customize theme/Personaliseer thema.

Comments
What are you're experiences?