The colors
The colors
This is the main 3 colors palette of your shop. Create something beautiful!
1. Highlight color
This is the primary accent color in your webshop. We use it for hovers, and some other basic stuff.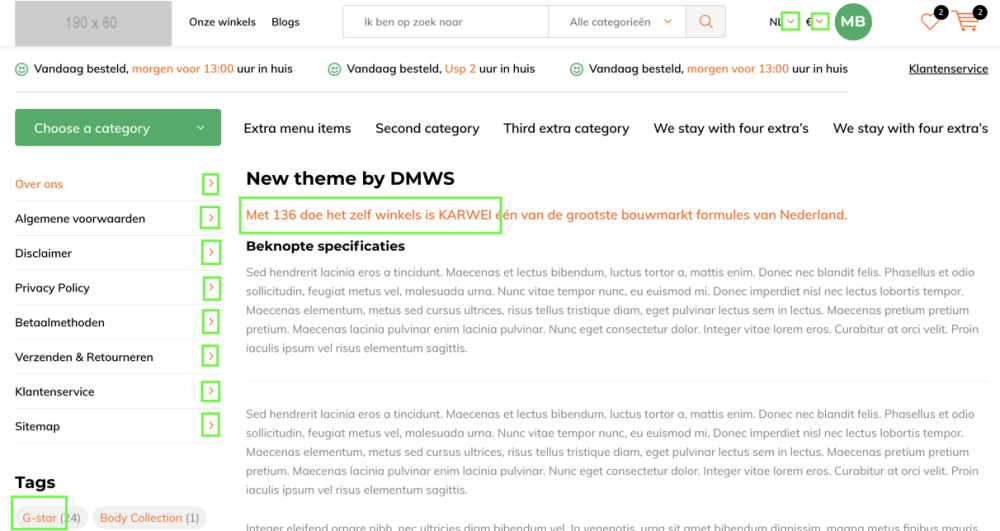 2. Buy button color
This represents the color of your buy buttons all over the store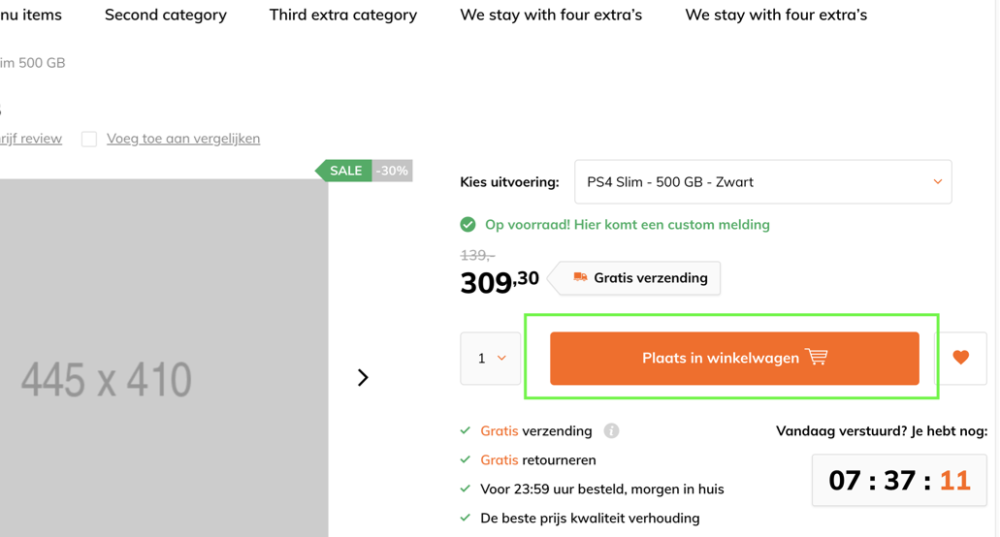 3. Normal button color
Determine here which color you want for the normal buttons in the webshop.
4. Positive vibes
This represents all positive announcements in the store. For example: in stock, success and positive delivery times!
Most used: a form of green.
5. The Negatives
This represents all negative announcements in the store. Make sure they are not displayed too often!
Comments
What are you're experiences?