Video in productpage (data 03)
Video in productpage (data03)
Video in productpage (data 03)
Video in productpage (data03)
The tab 'media'
To show a YouTube video in your product page, do the following:
Make sure that Extra Template Data is activated in the backend.
You do this by going to Settings> Workflow.

If you have done this, an extra block will be activated for each product with Extra Template Data 01, 02 and 03.
For the Youtube video we use Extra Template Data 03.
Cut and paste the YouTube video URL here: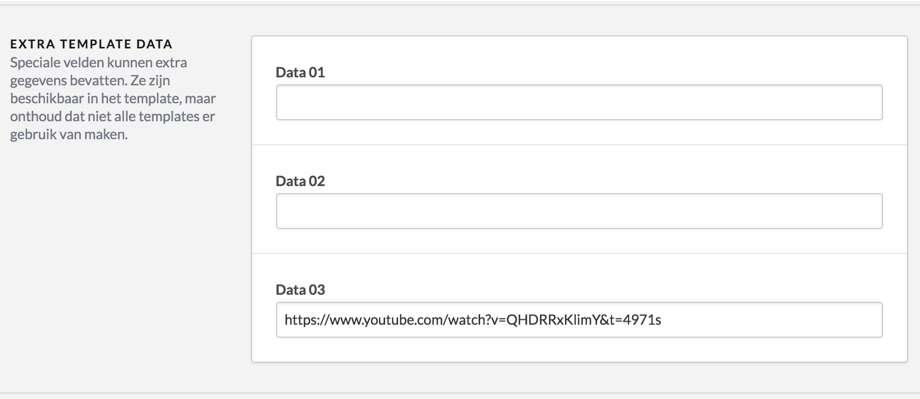 Comments
What are you're experiences?